Compression T-shirt lets you show Sexy in the gym
2022-04-25 18:35:24
When exercising, many people like to wear tight/compression underwear for exercise. Show off your body and muscles well. So how do bodysuits affect fitness?

In the gym, many people combine aerobic and anaerobic, such as running first and then strength training. During exercise, especially intense aerobic exercise, the fat shaking caused by activity can easily lead to damage or even injury to body tissues, joints, etc., and compression clothing can just reduce the vibration caused by exercise.

In some fitness movements, compression clothing can also give the body a certain support and reduce the risk of injury. Some professional compression garments are also designed for the corresponding position.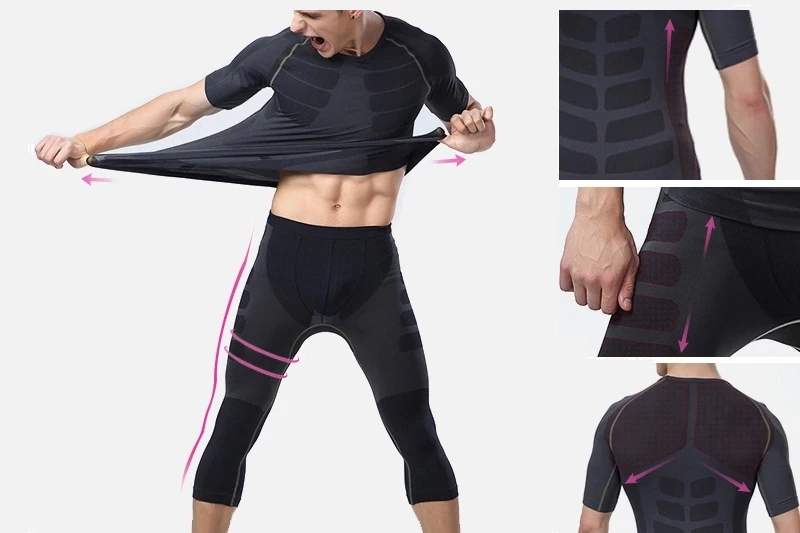 China Compression T-Shirts Wholesales

Due to the fabric used, compression garments generally have good perspiration and quick-drying properties, which can quickly drain and evaporate the sweat on the skin surface. By accelerating the process of perspiration, it can achieve the effect of cooling and dissipating heat, which can keep the skin in a relatively dry state during exercise.

During exercise, exercise performance decreases due to an increase in temperature. The main way the body cools the body is through the evaporation of sweat from the surface of the skin, and compression underwear can better continue this process and help maintain the body's optimal muscle temperature.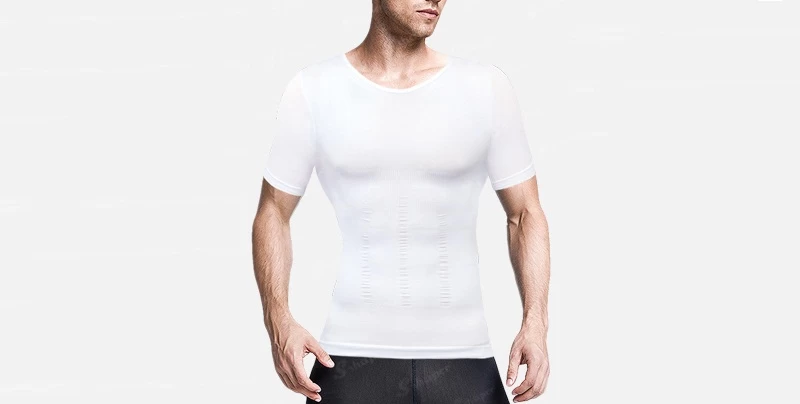 Pure White Fitness T-shirt Wholesales China

While compression garments can put pressure on some areas, they are cut for a better fit and less friction. Especially when doing squats and other movements with a large range of movements, compression underwear will not be an obstacle for you, on the contrary, it can also give a certain support effect.