what are the common qualities of good yoga pants
2021-09-09 14:32:38
The quality of yoga pants to pay attention to
It is important to wear Custom yoga leggings supplier China to feel confident and attractive. But some features of yoga pants should also take precedence over styles.
1: Comfort:
Really, when you put on yoga pants, you should feel very good.

The fabric should be comfortable and will not cause itching, yoga pants should not drag you to do any movements...

Ordinary sports pants are comfortable at home or in the gym, but generally speaking, they are not suitable for yoga studios. They are usually too loose and heavy, and may even be too hot for certain yoga styles.

On the contrary, whether it is women's yoga pants or men's yoga pants, they all need to be lightweight and streamlined. They can't interfere with your posture, especially in fast-paced Power or Vinyasa yoga.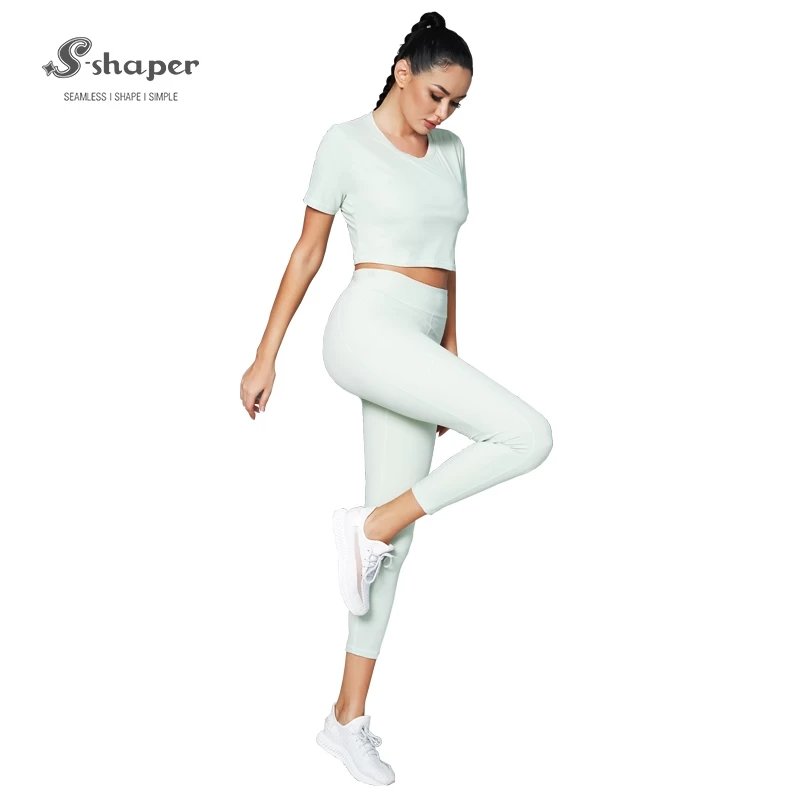 2: Performance characteristics
Depending on the type of yoga you practice, you may want to pay close attention to some specific qualities of yoga pants. For example, the ability to stretch, absorb sweat, or repel bacteria.

If your daily work involves calm and slow yoga types, buy yourself a pair of bamboo or cotton yoga pants. It will have a good soft feeling, but at the same time, it can keep your figure and let you stretch and squat with peace of mind.

Hot yoga lovers are suitable for yoga pants made of synthetic materials. Technical synthetic fabrics will absorb sweat, allowing your body to dry quickly during and after exercise, adjust the temperature, and even suppress the smell of sweat.
3: Durability
No pair of yoga pants will last you a lifetime. Sooner or later, you will say goodbye to your favorite pair of pants and get a new one. But it won't be changed every few months, so durability is also very important.
For example, nylon is considered one of the most durable and long-lasting synthetic fibers. It is also very easy to take care of. Put it in the washing machine and it's fine.

Yoga pants made of natural fibers, such as certified organic cotton and hemp, are not inferior to nylon and can withstand years of wear and tear.

Bamboo fiber tends to pilling faster than other materials and lose its attractive appearance, and often requires more detailed care (such as hand washing).

Some additional designs can also extend the life of tight yoga pants. For example, a gusset is a small piece of fabric sewn on the crotch, which helps to evenly distribute the pressure around the crotch seam and minimize the chance of seam breakage.
4: Fit and style
Tight pants,China Yoga Wear Manufacturers loose fit and style are completely up to you. Just make sure that your yoga pants are of the right length, not too tight or too loose.

Tight yoga pants may feel more comfortable for active yoga classes when you have to change postures quickly and need your yoga clothes to move with you. In particular, tights with compression function are good choices for both men and women, because they can support joints, promote blood circulation, and may even help muscles recover after exercise.
Loose yoga pants will make people feel comfortable, suitable for restorative or other slow style yoga. Loose-fit yoga pants are also more versatile. You can go to a shop or cafe after your daily yoga session without feeling too naked in tight yoga pants.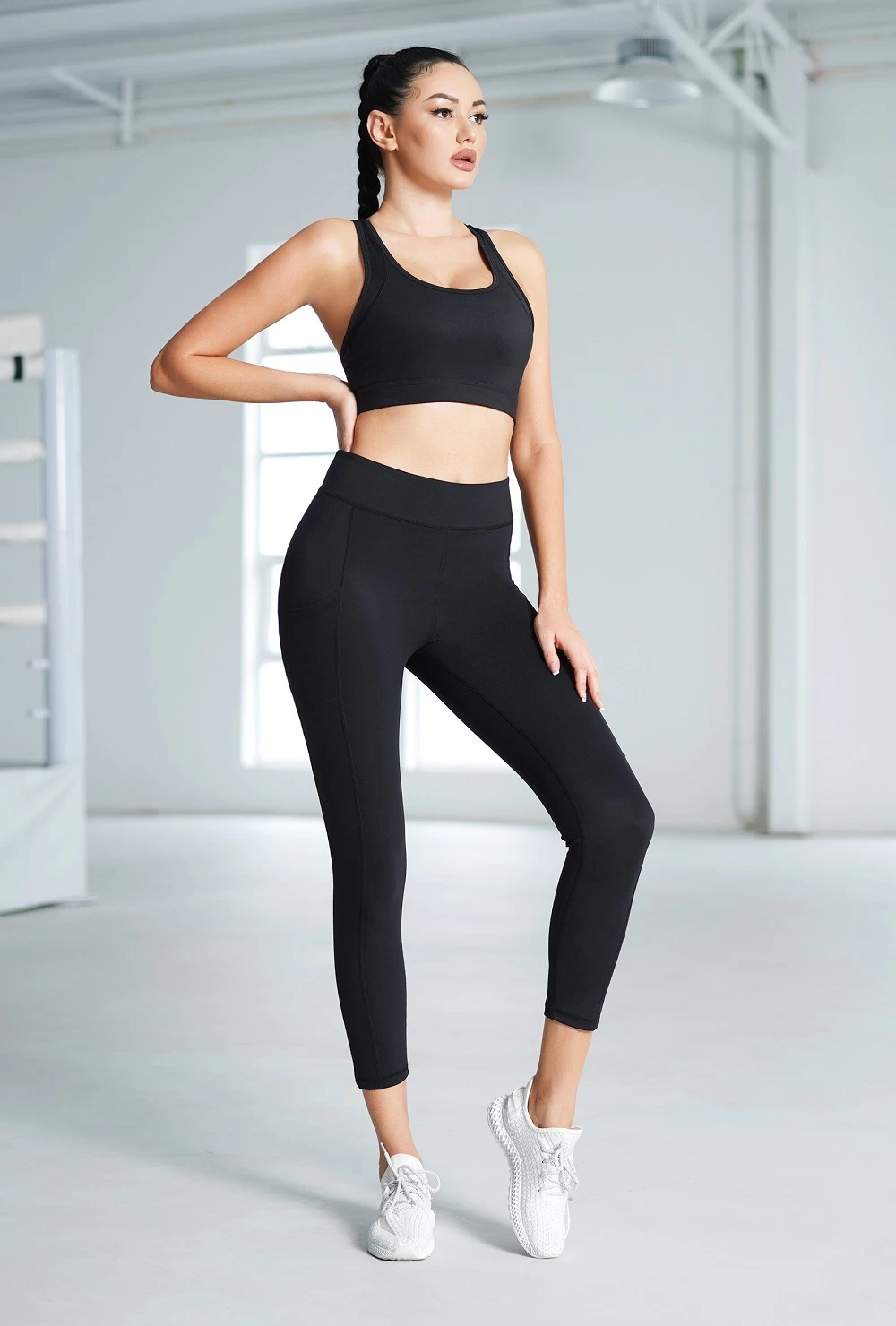 5: Design: As far as yoga pants are concerned, less is more
Many Wholesales Fitness yoga leggings for men and women now have a series of additional features: key pockets, zippers, buttons, etc. Although these may be useful when you go to a nearby coffee shop after jogging or practicing in yoga pants, I believe that pockets are not very useful in your yoga studio.
Some decorations are cumbersome and easy to accumulate during practice. For example, zippers and drawstrings may cause discomfort in some poses.
The extra layer of fabric at the waist may help control and compression of the abdomen, but it may get in the way in asanas that you fold forward (such as Western stretch).

But, for another example, the mesh design not only looks stylish, but also increases the breathability of yoga pants-these designs are pretty good.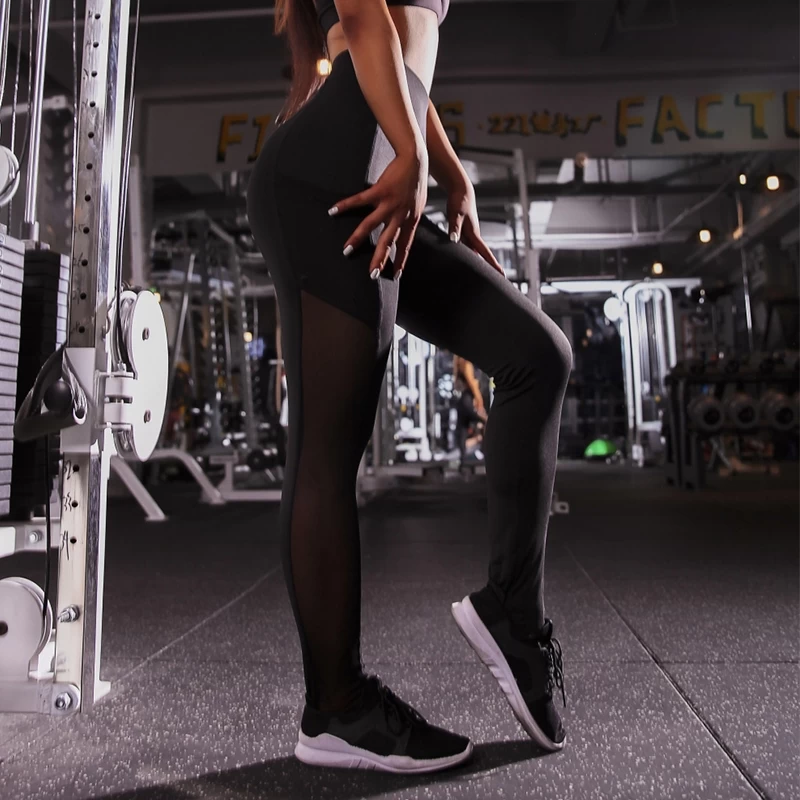 6: Color and pattern
The classic black yoga pants seem very monotonous, but this color is popular in sportswear for a reason-black does not show sweat.
If you are tired of black, women's and men's yoga pants come in various colors and patterns
​
But be psychologically prepared, many colored fabrics will change color when wet, and darker spots may appear on your crotch and leg areas.
On the other hand, there is no need to be ashamed of sweat. Even if you go to the gym or jogging to make yourself stronger and healthier, sweat is your body's natural (and truly magical) superpower to regulate your body temperature.
There are reasons why high-priced yoga pants are expensive.