Finally found a sports underwear that is easy to put on and take off, with front zipper, no more tro
2021-10-30 09:57:23
Regarding sports, suitable sports equipment is simply too important. Many sisters think that they can wear a T-shirt and shorts, but it is actually very unreliable.
Special sportswear can help us exercise more easily, while avoiding some sports injuries and improving exercise efficiency. For female friends, there is also very important-sports underwear.
Especially when doing high-intensity exercises, such as running, aerobics or other strenuous exercises, you must wear suitable sports underwear.
Because the female friend's breast does not have any muscles, the entire breast is supported by the suspensory ligament of the breast. Once it is damaged, it can be repaired irreversibly.
The suspensory ligament of the breast supports the breast like a rubber band. Excessive shaking of the breast during strenuous exercise will make this "rubber band" stay in a tense state for a long time and easily collapse.
Once the "rubber band" loses its elasticity, it will cause the slack and sagging of the breast inevitably repaired.
The existence of sports underwear is to fix the breasts and avoid excessive breast shaking, so no matter what the size of our breasts or what exercise we do, it is recommended that sisters wear sports underwear! !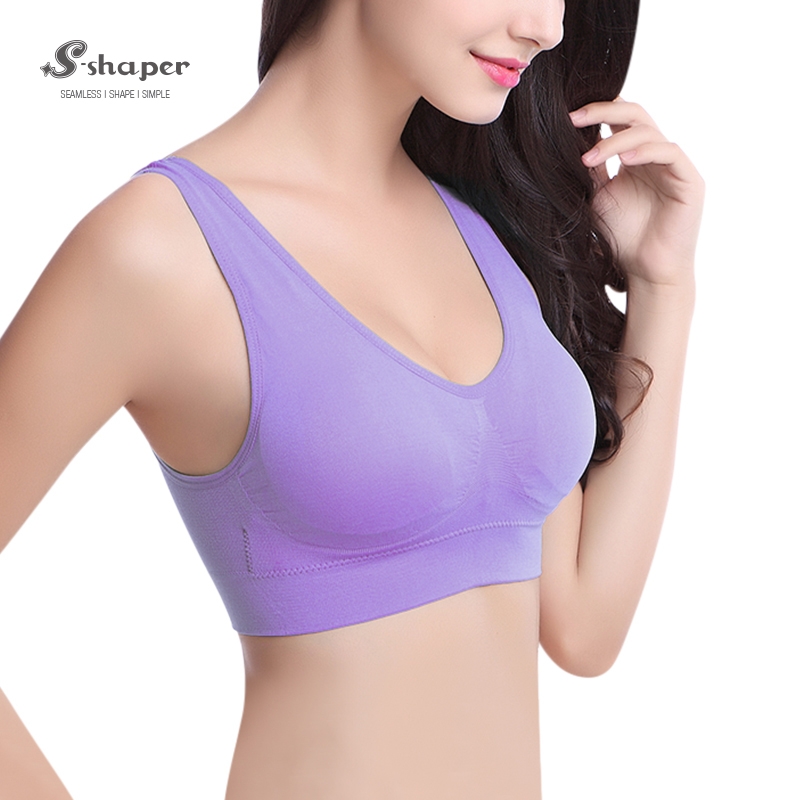 However, it is precisely because of the functionality of sports underwear that the chest needs to be fixed. Generally, it is designed to be tight. It is very important to choose a sports underwear that can be wrapped and has strong shock resistance and does not squeeze the flesh.

At the same time, the material must be soft and skin-friendly, and breathable and not sultry during exercise, especially now that the hot weather needs breathability and refreshing.

Sisters who often wear sports underwear must have such troubles. Because sports underwear is relatively tight, most of them are put on. It is super difficult to wear sports underwear every time.

It's even more difficult to take off your sports underwear because your body is stickier after sweating after exercise!

S-SHAPER today recommends to everyone a "self-cultivation" that satisfies excellent sports underwear, and is very convenient to put on and take off the zipper sports underwear——

Front zipper, detachable chest pad, super easy to put on and take off, don't take it off directly after exercise

The fabric is breathable and skin-friendly, absorbs moisture and wicks away sweat, and is not stuffy and hot in summer.

Qualitative gathering and strong wrapping, comfortable and shockproof at the same time, the breast plastic breast is beautifully shaped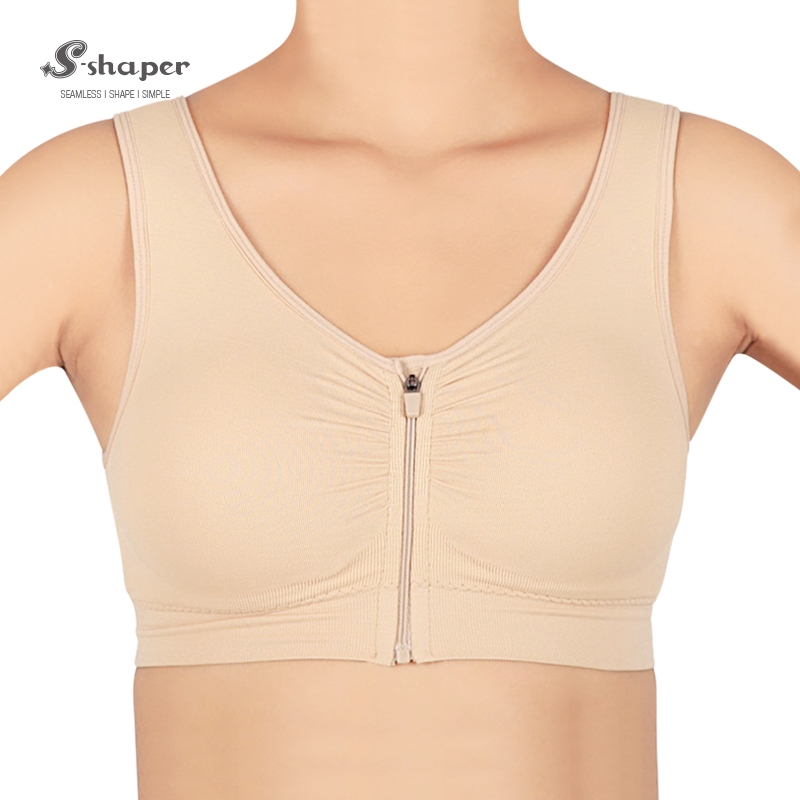 Front zipper design, detachable chest pad, super easy to put on and take off

The bra and sports vest are integrated design, and the front zipper can be put on and taken off directly from the front. Just like a jacket, the front zipper is used to put on and take off, avoiding the trouble of putting on and taking off traditional sports underwear.

Traditional sports underwear is sometimes too tight, and sometimes the hem will be rolled up when wearing it, causing friction and pain on the skin, and it is even more difficult to get off after exercise.

This underwear can be put on and taken off directly through the front zipper. After the exercise, you can take off the underwear that fixes the chest immediately. Don't feel too cool! It's like drinking a cold Coke in the hot summer, so you can enjoy yourself!

And the front zipper uses a self-locking chain head, so there is no need to worry about the zipper suddenly sliding down during the movement, and it is safe to prevent it from running out.

The detachable chest pad allows this underwear to be worn and matched not only for sports and fitness, but also as a pajama. The chest pad can be taken out at night, which is comfortable and not tight.

The chest pad is made of high-end environmentally friendly sponge, which has two areas with different thicknesses, which fits the chest and is breathable and comfortable to drive away the stuffiness.

A piece of clothing can be worn from morning to night. You can also wear a matching jacket when you go out. You don't need to change to other sports underwear for sports. There are three possibilities for a piece of underwear, which is simple and practical.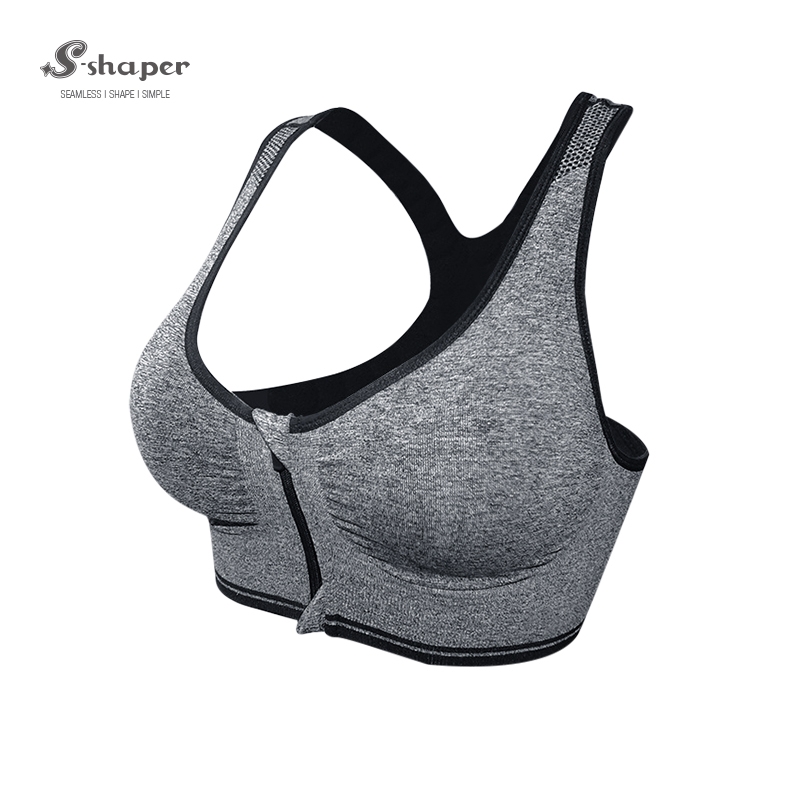 Professional sports fabric, soft and skin-friendly, comfortable to wear

The most important thing about personal clothing is soft and skin-friendly, and sports equipment must also have the function of moisture absorption and breathability.

S-SHAPER sports underwear is made of professional sports fabrics, which are soft and smooth to the touch and very comfortable to wear. It does not puncture and care for the tender skin of the fairies.

The soft fabric and perfect wrapping make this underwear very comfortable to wear like a second skin.

As a sports underwear, the body temperature will definitely rise and sweat during exercise, and it is even more sultry in summer.

And the super moisture absorption and breathability make the sisters not feel sticky even if they sweat during exercise. Even if they sweat during exercise, we are beautiful little fairies!

Shockproof gathers together, shaping the chest and beautiful back

The whole piece of sports underwear adopts ergonomic design, so that the front of the underwear has a pulling force to gather in the middle. The thickness of the chest pad is different, which fits the chest, prevents auxiliary breasts and increases gathering.

The widened hem design can tightly wrap the bottom of the breasts, giving the breasts upward support, and with the upper part of the curved surface to wrap the breasts, the breasts can be stably supported during exercise and the breasts appear more three-dimensional.

The overall design of the underwear is shock-absorbing and shock-proof, and the wrapping is excellent. It can reduce the range of chest movement during exercise and protect the chest ligament tissue from damage.

Suitable for all kinds of sports scenes, whether it is yoga fitness or running and cycling, this sports underwear is very suitable.

Wear it, you are the most beautiful girl in sports occasions~