Is it really OK to wear yoga pants to work?
2021-10-29 11:05:43
The conceptual movement of freedom of dress is like a hurricane. Not long ago, girls in tight-fitting gyms would be criticized by some daddy men. Nowadays, young ladies wearing S-SHAPER legging out of the gym, walking on the streets, or even entering the office are no longer considered "unsuitable" out-of-standard behaviors.
Clothing itself is a kind of social language. It is not just a collocation, but also a projection of life status and ideas. As more and more people practice "to wear legging out of the gym", light-weight wear based on exercise practicality is more for the sake of wearing it happily.
We invited 7 colleagues who often wear yoga pants to work, and asked them to use S-SHAPER Legging to complete their dressing and sharing. This sizeless, soft, and high-elastic S-SHAPER Legging is so kind and easy to wear that many sisters and sisters in the office rushed. After processing with different characters, they are matched with different flavors. Next, please accept the dressing and planting of 7 fairies.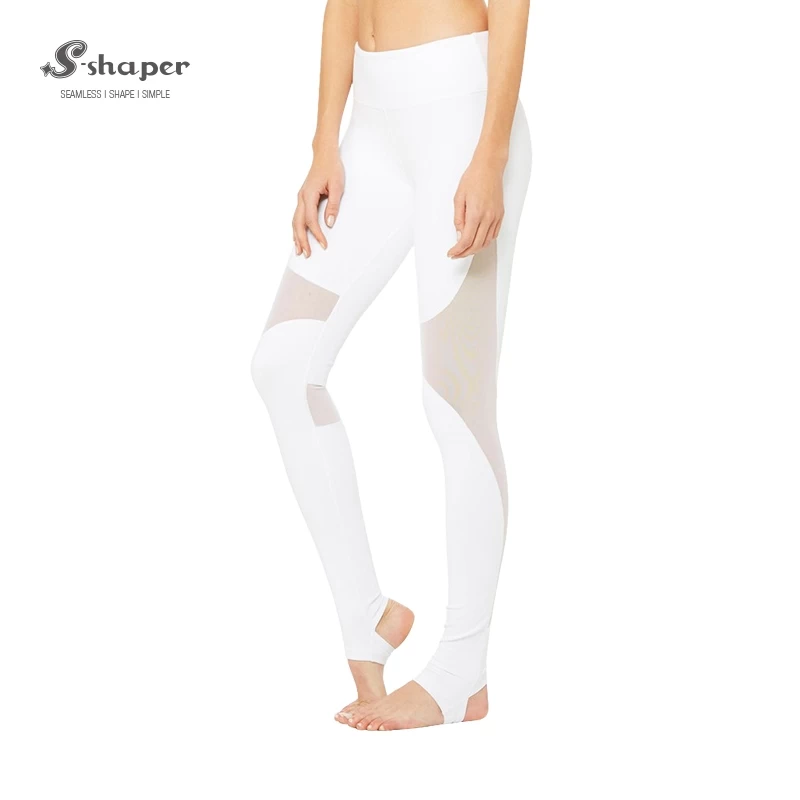 Sport Seamless Leggings Supplier China



Crop Top Short Top + S-SHAPER Legging
Charming King Fried Small Waist Essence

Zhao is weak
Height 170cm Weight 52kg
Matching style: stomach-exposed top with tights

The gentle vitality chick with Moranti color
This Morandi color matching is simply too gentle! The light pink knit top is matched with gray S-SHAPER Legging, and the fresh feeling is just right.
Wearing it for yoga does not tighten or shift at all. Three levels of trouser legs adjust the length of the trouser legs, suitable for girls of all heights.

Light rain
Height 164cm Weight 50kg
Matching style: sports Bra + Legging
Color collision that maintains a sense of professionalism
Course design and recording are to be done every day, Legging is part of her daily wear. This set of gray legging has strong functionality and versatile colors. It is paired with a bright yellow sports top, which is professional and energetic. Whether it's doing yoga or strength training, it's OK. It protects the muscles but doesn't let you panic!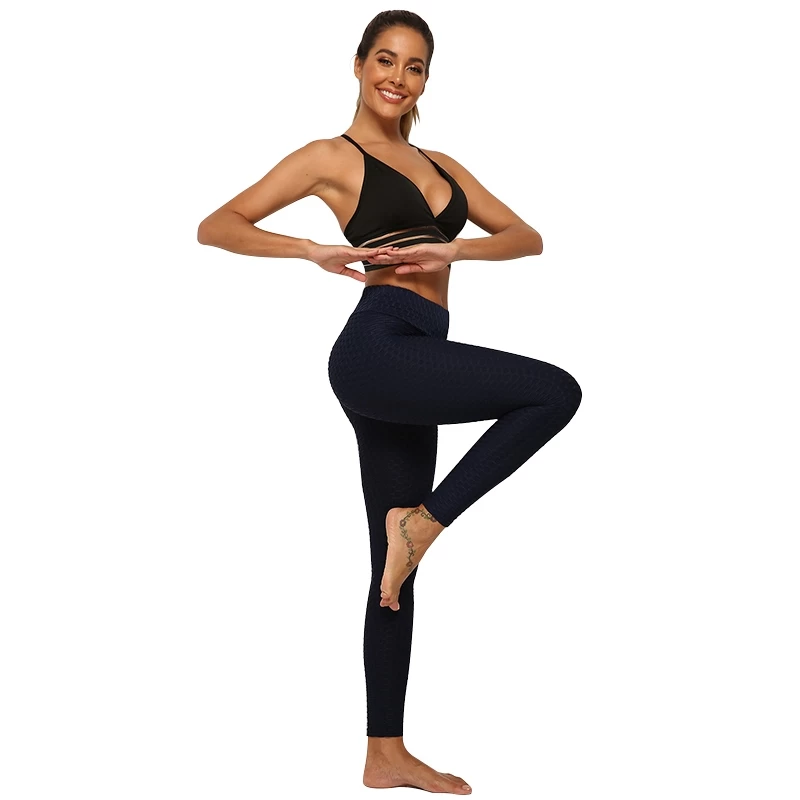 Fitness and Yoga Wear Manufacturer


Little rabbit
Height 165cm Weight 58kg
Matching style: Tight blouse + S-SHAPER Legging
Easy collocation, fashionable and fine visual sense

The rabbit bought two S-SHAPER Leggings, and changed them for work, flying, shopping, and aunt, because they were comfortable enough and completely unburdened. With a T-shirt, it is casual and comfortable, and a short tight top can also highlight your figure, and you can easily switch to a different style.
Sports suit + coat layered wear: can be sweet and salty super layered wear

Koala
Height 163.5cm Weight 52kg
Matching style: tight-fitting sportswear superimposed oversized suit
The cool jazz girl who can rush into the meeting room at any time

A lot of people have grown grass for this outfit. The pure black look is super cool. The coat and a suit can neutralize the sense of movement. Wearing it for work is completely unobtrusive.

After work, koalas often go to boxing classes and dance hip-hop, and when they take off their jackets, they are completely unfettered sports equipment. The rate of turning heads after going out shopping is super high.

JIABAO
Height 172cm Weight 45kg
Matching style: tight-fitting sportswear, superimposed distressed denim jacket
There is a pair of dancing shoes between the street star and the ballet goddess
Jiabao is a temperament ballet course designer. As a professional dancer, the comfort and elasticity of the bottoms are particularly important. You need to maintain "freedom" at all times and dance at any time.

Wearing S-SHAPER Legging's Jiabao, it is no problem to complete the difficult dance moves. (This figure is too beautiful!) After putting on a denim jacket and stepping on white shoes, it is another street fashion outfit.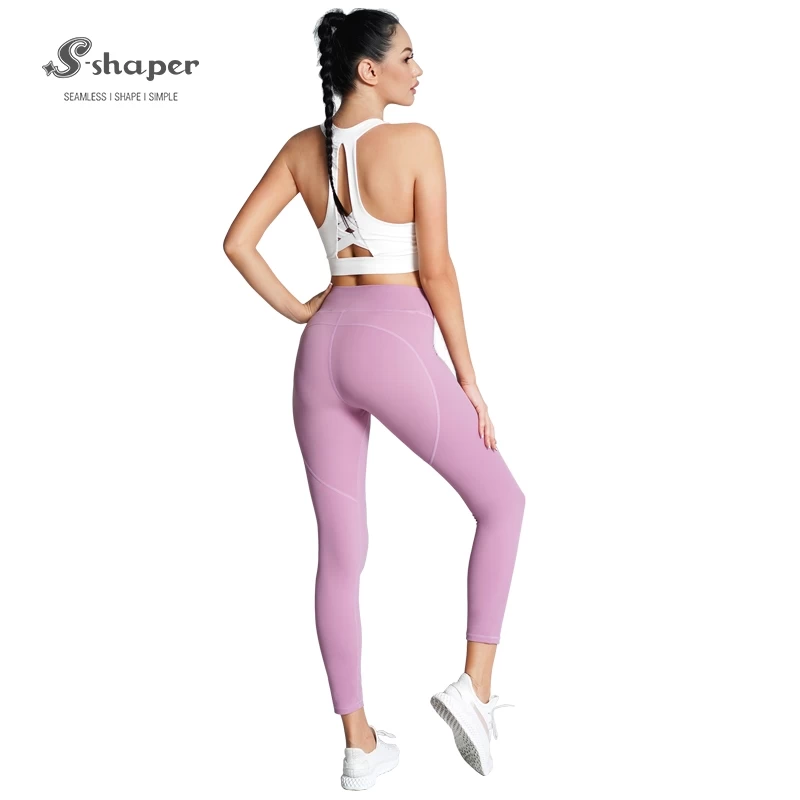 High Waist Seamless Leggings Supplier



Shirt + Legging with socks: a perfect fusion of formality and intimacy

Creek
Height 166cm Weight 58kg
Matching style: shirt + S-SHAPER Legging with socks
Young and energetic Japanese manga girl
Who would have thought that the effect of shirt + S-SHAPER Legging is so amazing! Retaining the youthfulness of the white shirt, the loose-fitting blouse sets off the comic legs, which is very suitable for a little exercise between work, and shopping is a proper focus.
Oversize T-shirt + S-SHAPER Legging: Simple enough but high-level leisure


Sally Wang
Height 165cm Weight 52kg
Casual or active, change at any time according to mood
S-SHAPER Legging with a large T-shirt is undoubtedly the easiest way to match. Feel free to let the T-shirt cover the ass and thighs, which perfectly hide the flesh. You can also tie up the T-shirt to immediately feel refreshed and sporty.

The same S-SHAPER Legging meets different people, and it can also be matched with different tones. This pair of S-SHAPER nude leggings uses a film wool process to make the fabric feel as nude to the touch, refreshing and silky. High elasticity allows S-SHAPER Legging to be wrapped without restraint, so you are no longer afraid of raising your legs.