Breathable waistband, allowing you to easily make a small "waist" fine
2021-11-02 11:09:13
Once you have a hunchback, even if you are a goddess, you will look like a hunky back, ugly and devoid of energy!
If you want to solve the hunchback, you must find out the cause of the hunchback:
Bad habits such as lowering your head to play with your mobile phone, shrugging your shoulders, and sitting for a long time in office can cause hunchback.
If it is not corrected in time, it will further affect the physiological curvature of the cervical and thoracic vertebrae, as well as the blood circulation speed of the meridians, and even squeeze the nerves!
This waistband uses the strength of the waist to reverse stretch the shoulders and backs. Once you put it on, you can clearly feel that the shoulders are pulled back strongly, the waist is tightened and straight, and the chest is naturally raised.
S-SHAPER specifically let office programmers test it.
After putting on the waistband, not only did he look good, but he also corrected his hunchback habit for many years~
According to expert analysis, most girls have different degrees of forward pelvic tilt, but many people do not know that their pelvis is tilted forward, but mistakenly believe that they are just out of shape and have a small belly.
The S-SHAPER waistband can correctly correct and guide the deformed bones through the circular force, and form a habit. Even if it is taken off, it can still maintain a beautiful posture!
If you want to show off the vest line, fitness alone is not enough, you also need a belt like this.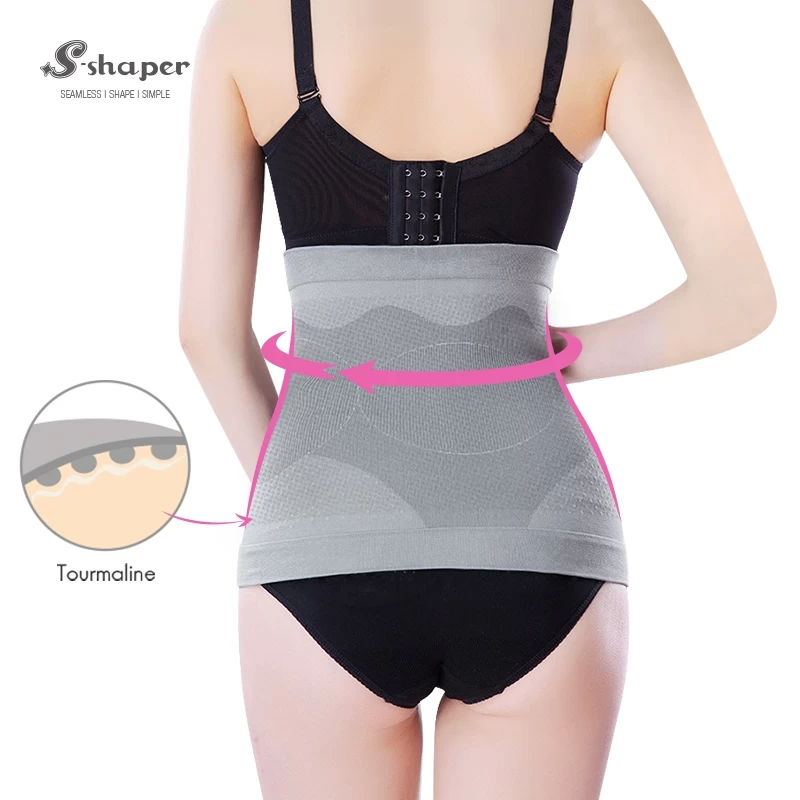 The S-SHAPER waist belt can provide support during the balance support process, hold the waist that bends too much, reduce the force on the muscles, and protect the waist from sprain or soreness.

In other words, wearing the S-SHAPER belt can not only protect the lumbar spine as a support aid when doing heavy weight during fitness, but also make the waist and abdomen lines more concave and convex, accelerating the development of attractive vest lines.

If you don't have time to exercise, you can also wear this belt for a walk, or do yoga at home, or plank support. If you insist on it for a month, you can see that the waist and abdomen are much less fat!

The slimming principle of the waistband is based on the body fat distribution and positioning, tightly fitting the waist curve of women, by compressing the gap between fats, increasing the density of fats, strengthening cell metabolism, and then burning fat!

The waist of the waistband is designed with an integrated shape, and the three-row buckles at the front can be automatically fixed, which can generate a uniform and stable force on the waist and abdomen.

Coupled with the 5 times high elasticity of the spandex fabric, under the double contraction, the fat on the waist and the annoying belly are quickly flattened, and the effect of hiding the meat is simply amazing!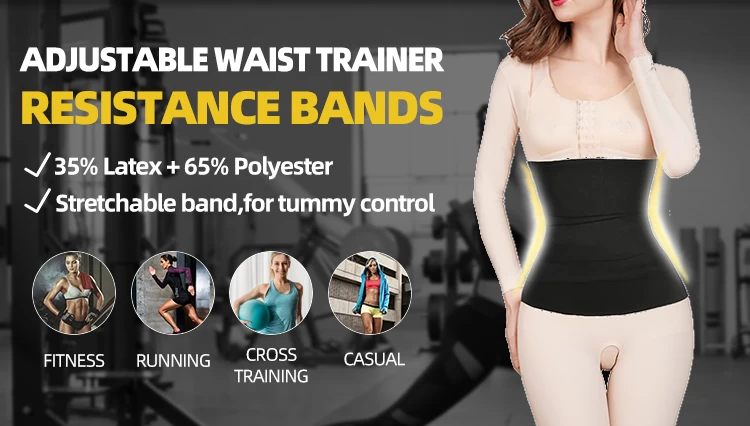 Bandage Wrap Waist Trainer Supplier China



If you insist on wearing it for more than one month, your waist will be slimmer than before.
Using spandex breathable fabric, silky smooth and refreshing, I can't help but want to keep touching after touching it once!
And its dense mesh design can instantly absorb moisture. Wearing it on a shopping date will be as cool as a small air conditioner when you walk.
And wearing this waistband has a feeling of being unworn, completely invisible, and no effect can be seen.

Compared with the traditional waistband, the body perception of this waistband will be more obvious, especially the waist support and comfort will be better.

Mainly because the S-SHAPER waist belt adopts adjustable three-row buckles. After 20,000 times of pulling the car to test the firmness, it is very stable. No matter how fat you are, it will not collapse when you wear it, and it fits perfectly with your body shape.

There is no compression and no corset, even if you wear it for a long time, you don't have to worry about it deforming, because the S-SHAPER waistband has four shape memory alloys added to the front and back.

The so-called memory alloy is restored to its original shape immediately after bending, with excellent toughness, and 0 compression to complete the abdomen shaping.
Super elasticity, better body shaping effect. Can not wear the ball, the quality is good beyond your imagination.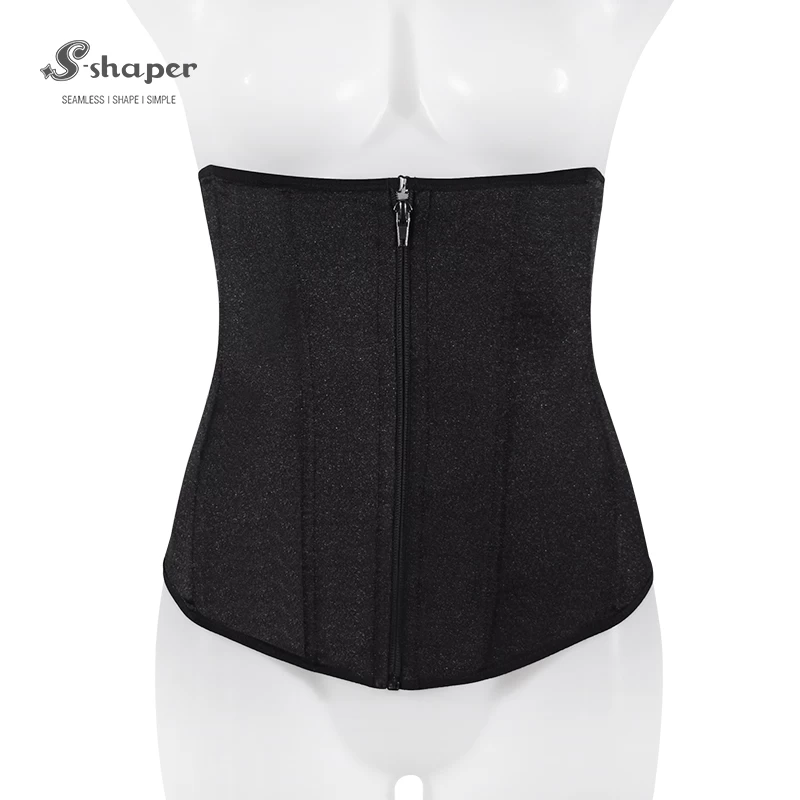 China Tummy Waist Trimmers Wholesales

No pigment added, pure natural color does not fade, any hand wash can be done.

Non-marking design, no curling, even if you wear it out for dancing, dancing, it will not fall off.
The S-SHAPER waistband is simple and convenient, and the three-row buckle design is also very easy to buckle, so no help is needed at all!
Available in sexy black and elegant skin tones, it can be said to be an indispensable "single product".

There are also a lot of codes, which fully caters to the needs of the "belly people". From M codes to XXL, I believe you will be able to find a size that suits you.
Whether it is at home, leisure, travel, work or fitness, it can accompany and care for you throughout the process!

Tips:
For posture correction, it is recommended to wear it for an average of 2-3 hours a day, and no longer than 8 hours. Do not wear it during sleep, menstruation, or long-term flight or train.
Pregnant women are not recommended to wear it. Pregnant moms can wear it one month after delivery.