What is the principle of far-infrared clothing?
2021-07-15 16:49:01
Principle: Far-infrared has strong penetration and radiation, and has significant temperature control and resonance effects. It is easily absorbed by objects and converted into internal energy of objects. After being absorbed by the human body, far-infrared rays can resonate the water molecules in the body, activate the water molecules, enhance the binding force between the molecules, and activate the biological macromolecules such as proteins, so that the biological cells are at the highest vibration energy level.
Far Infrared Tank Top Supplier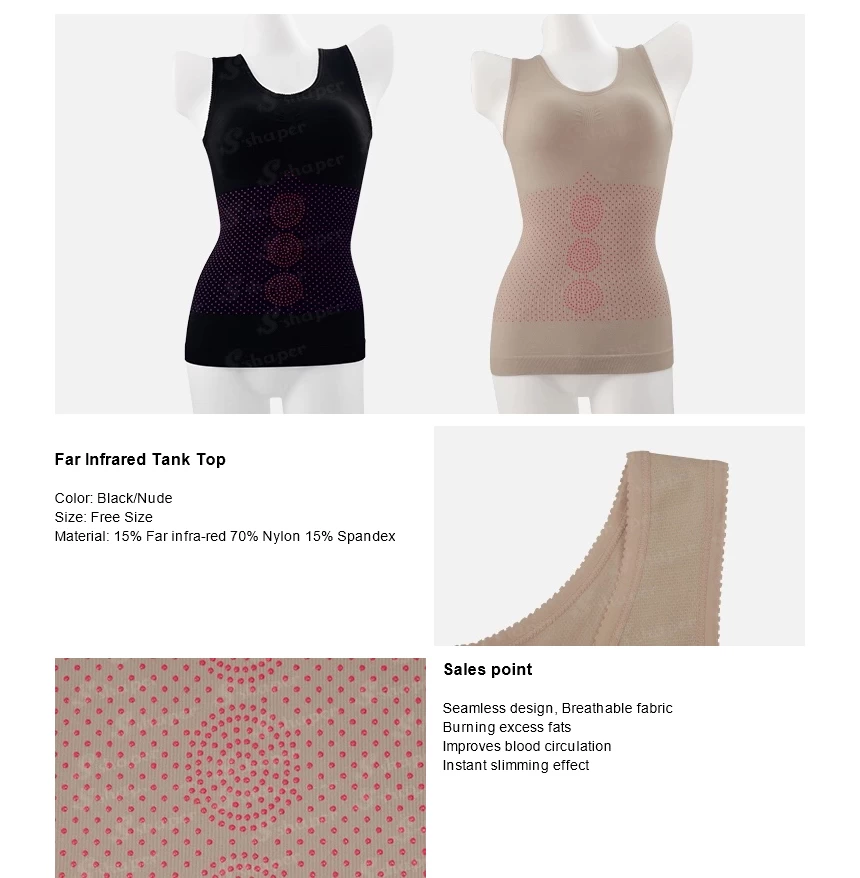 Due to the resonance effect of biological cells, far-infrared heat energy can be transferred to the deeper part of the human body. The temperature of the deep layer below rises, and the generated warm heat is radiated from the inside to the outside.
This strength of action makes capillaries expand, promotes blood circulation, strengthens the metabolism between tissues, increases tissue regeneration, improves the body's immune ability, and regulates the abnormal state of mental excitement, thereby playing a role in medical care.
China Far Infrared Bodysuit supplier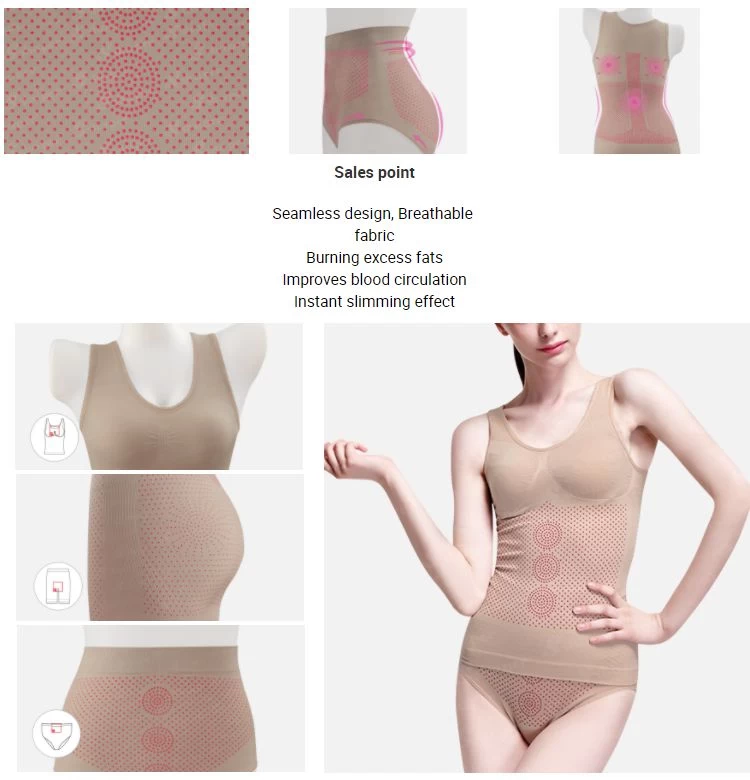 When buying a shapewear, you must add the transfer technology, the fabric should be breathable, and it should be comfortable, and use the principle of fat migration to achieve the effect of shaping-a good shapewear uses the principle of fat migration to transfer the stomach, arms, and abdomen , Adjust the excess meat on the back to the breast, and adjust the excess meat on the knees and thighs to the buttocks.
Far Infrared Brief supplier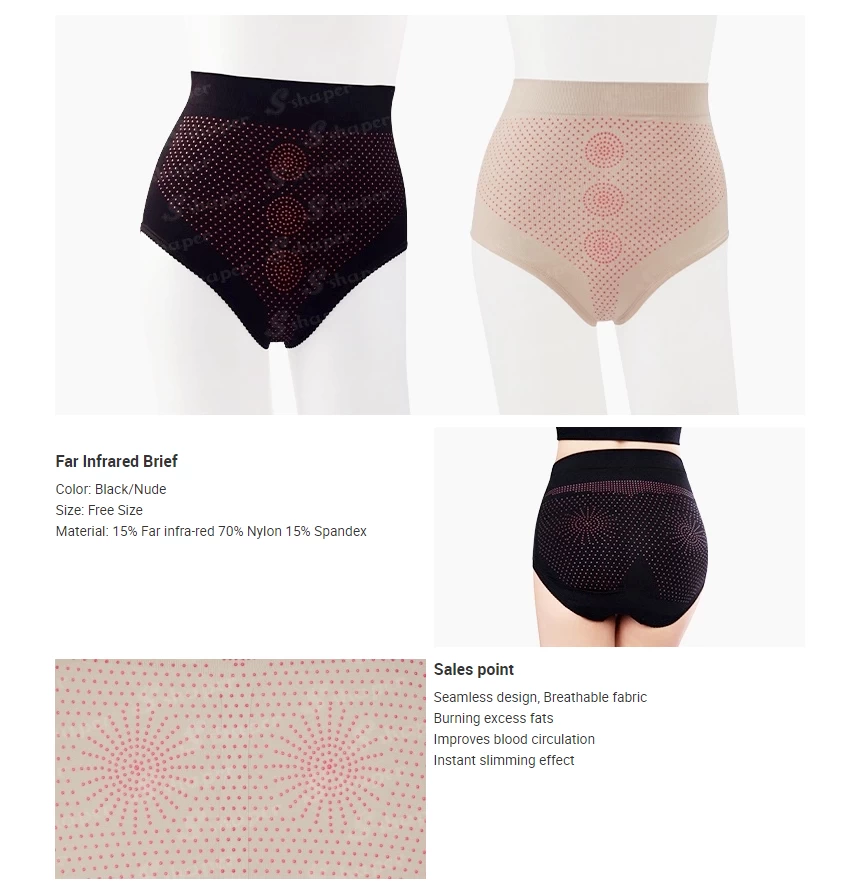 Wearing this kind of underwear for a long time has obvious improvement on sagging breasts, sagging buttocks, and bucket waist. It has a good effect on part of the duodenum and gastroptosis that are prone to occur. The fabrics of some corsets on the market have been improved. With the far-infrared function, it can ventilate the human body.