Title:Hold on! We will continue in the second half of the year!
Shaper 2019-09-06 19:01:39
16th March,2019. Ping-pong game.
Spring naps, unconscious of the dawn. Spring naps? It is not exist in S-SHAPER,Ping-pong game is coming,let's start!
A week later,in the Integrated Activity Area.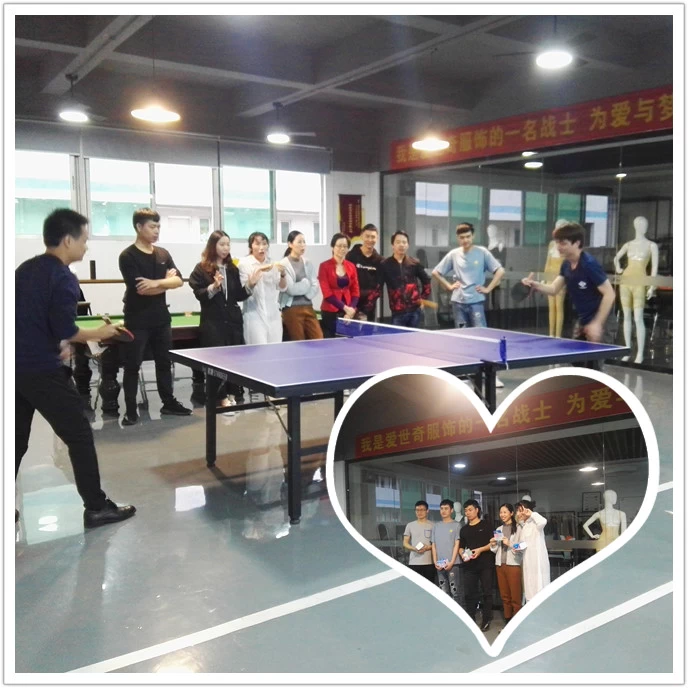 20th April,2019. Golf game.
Daily chat.
Colleague A:Can you play golf?
Colleague B:I can't.
Colleague C:Same...
At this moment,administrative assistant,a pretty girl,passed by,with charming smile.
After a week, in company activity area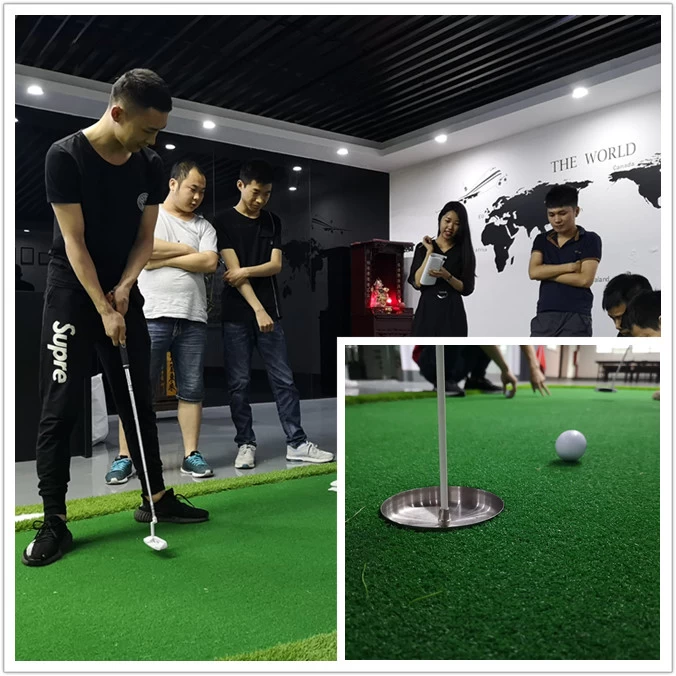 I don't know what happened either~~~
26th April,2019 Surprise from Anny - The wonderful time in this summer.
"Hi!This is your ordered cake,please enjoy it and wish you a happy life." The delivery man said.
"Cake? Are you sure here is the right address?" Administrative assistant confused.
Got it,director Anny is having training course for improving self,but at the same time she remember to prepare a surprise for the employees who on-boarding in the first half of the year. Very thanks to Anny,S-SHAPER is a warm home~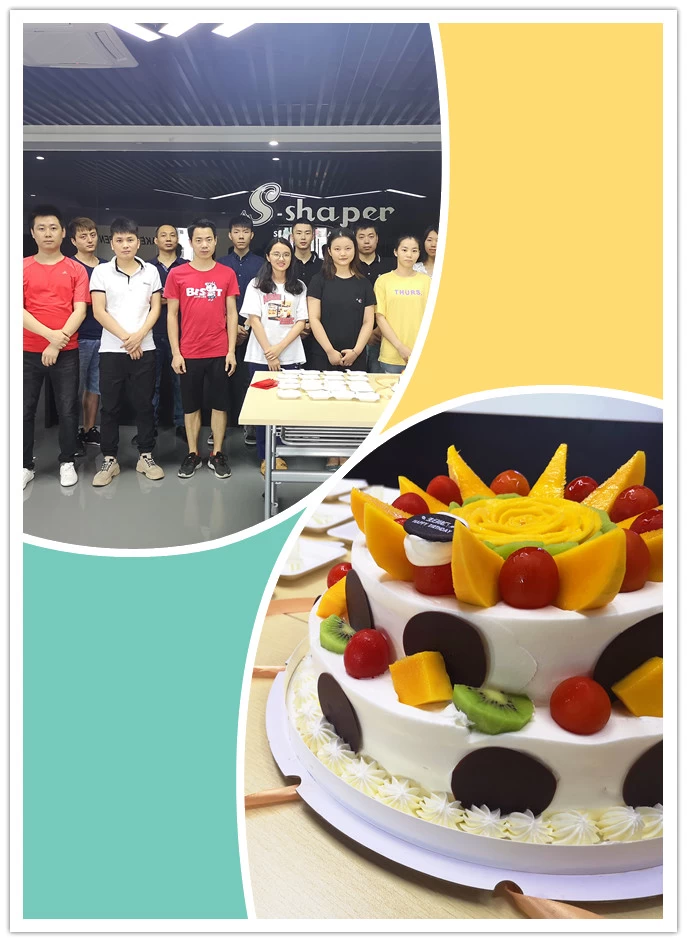 11th May,2019 Annual Employees Physical examination&Karaoke
With the development of the company,the welfare system is getting complete. Annual physical examination is coming! S-SHAPER prepared annual physical examination for employees during the busy work for protecting the staff health.
At the hospital gate.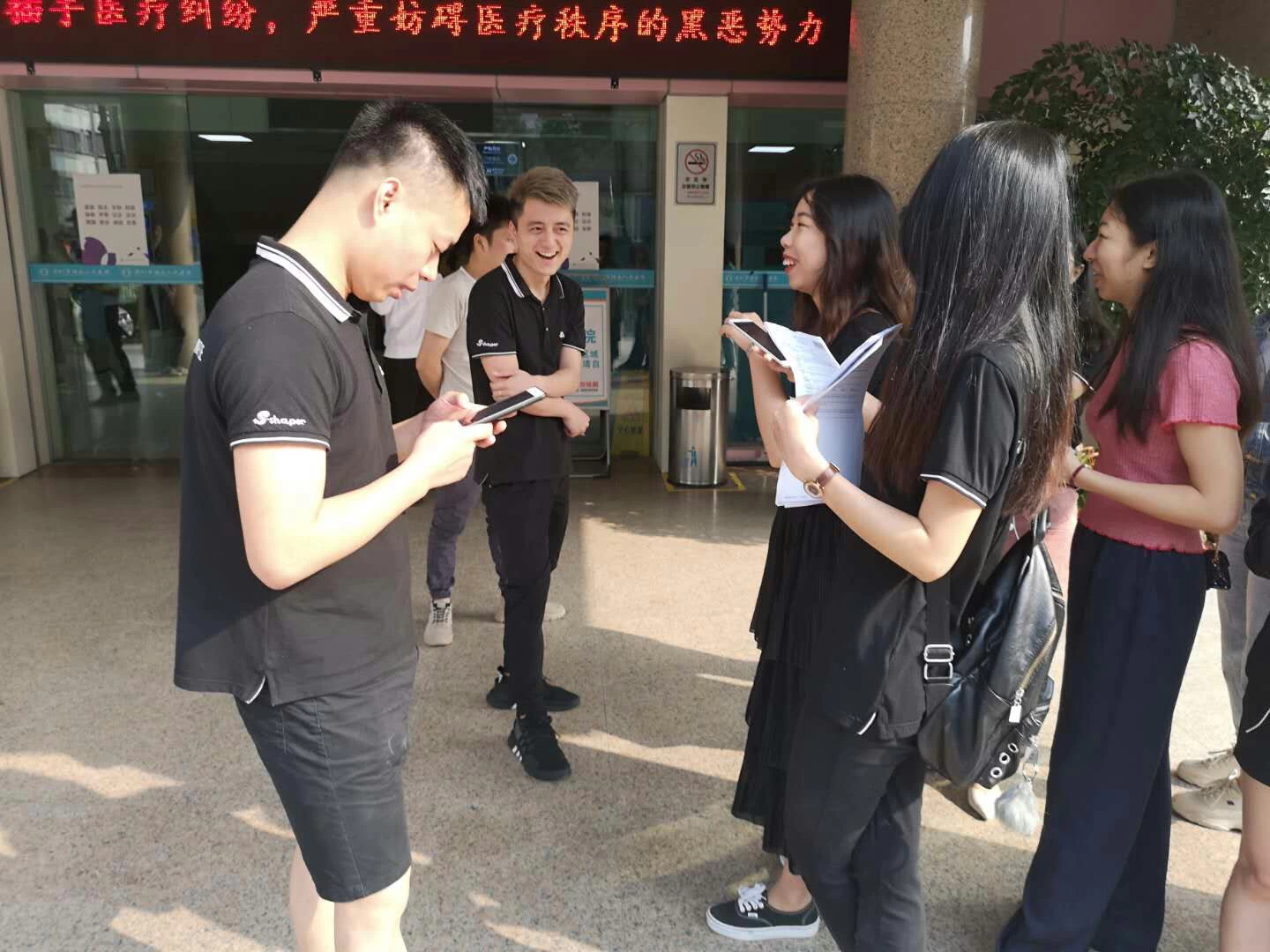 Look,how happy they are,and the examination is going to start.
Queue up for examination...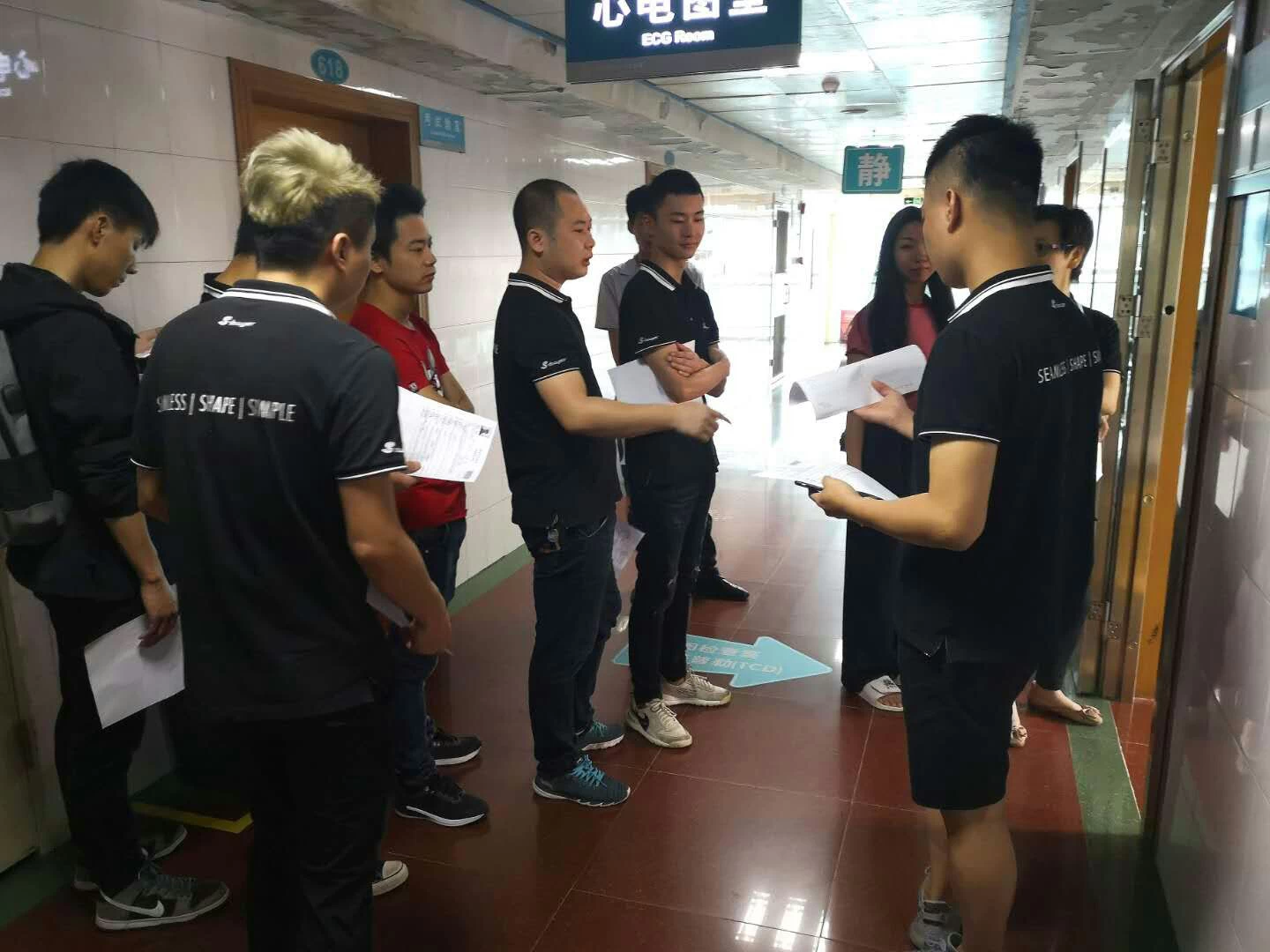 After physical examination,let's go to Karaoke!
At 7:00 pm.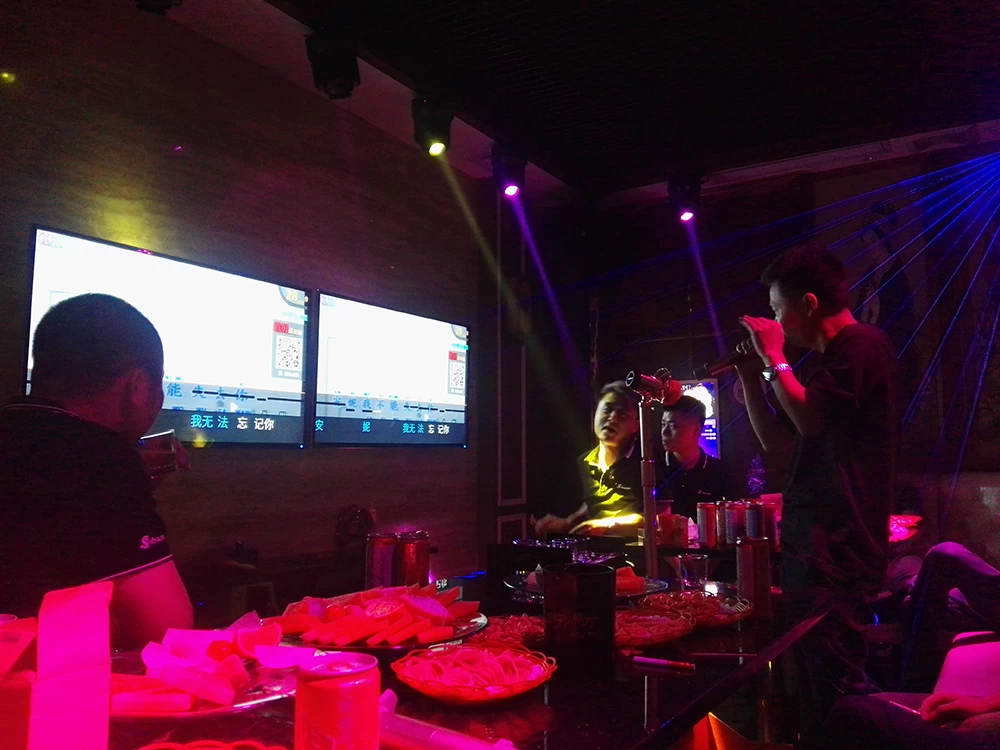 Our general Louis singing ,we may see how soulful he is! The charming sounds match with the accompaniment are excellent.
Wow,here are a guy good at singing,a great song for somebody maybe.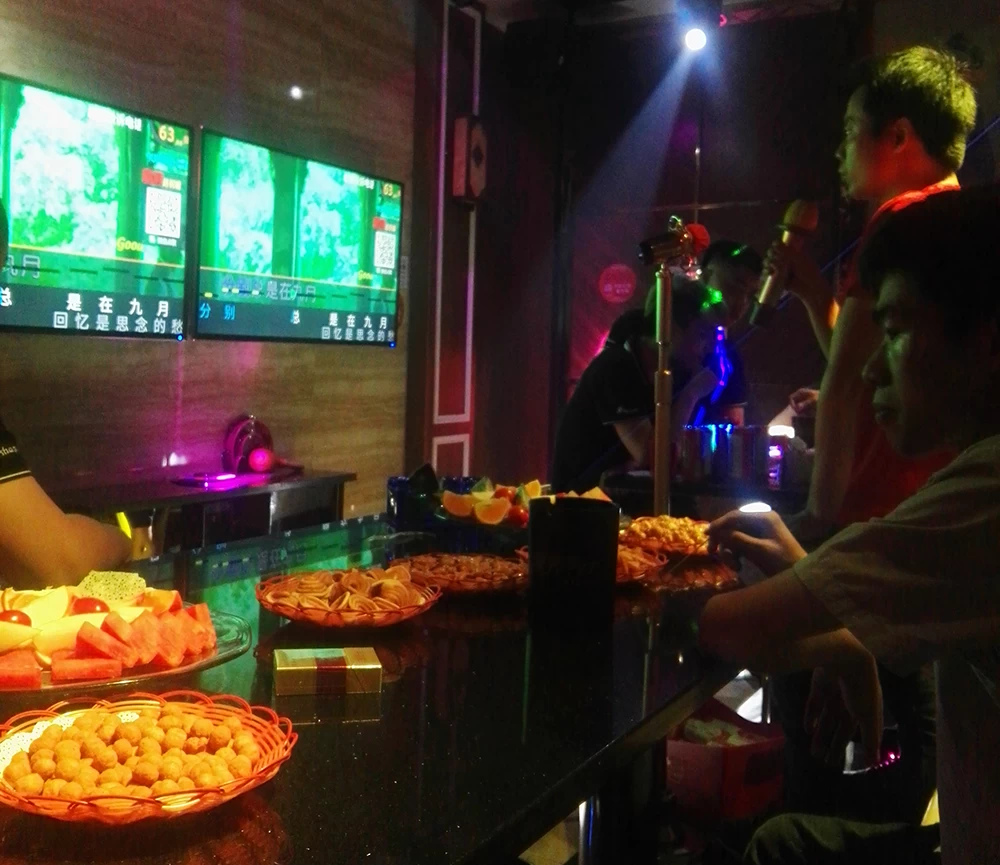 How about the pretty girls?
They were at corner and expressed:You are just singing this time,we will dominate at the later time,you guys may go to drinking aha.
15th May,2019 Employee commendation meeting.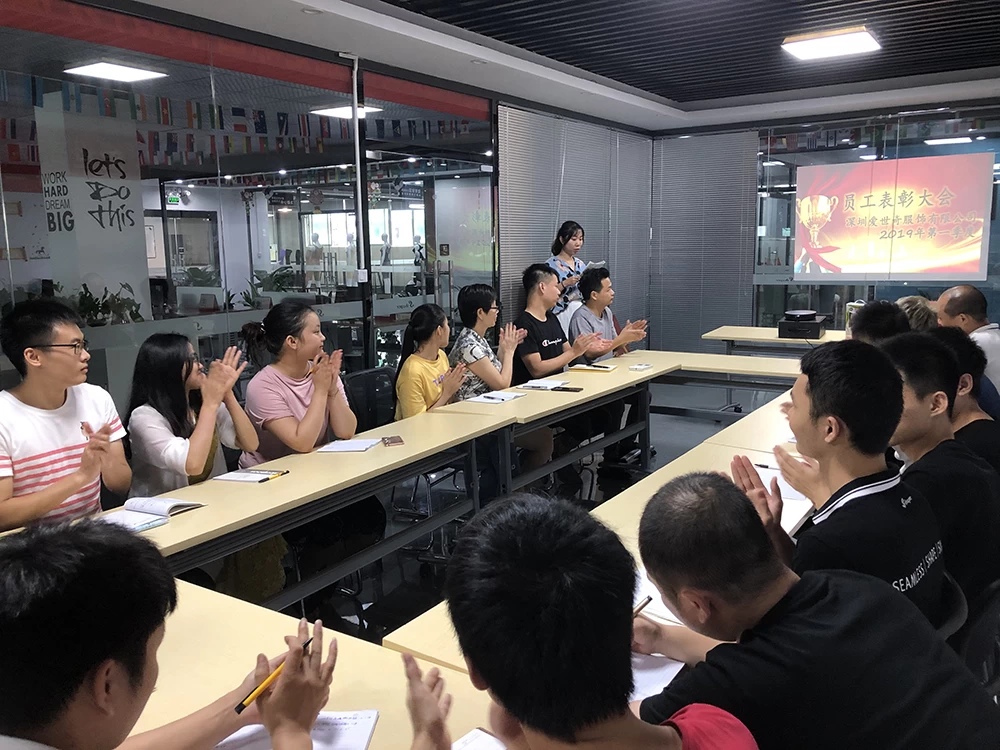 A quarter of a year went by,it is time to commend(raise salary) employees.
Let's welcome Louis award prize to two colleagues who got the praise list silver medal----High quality shower gel set! Nice life,start form quality~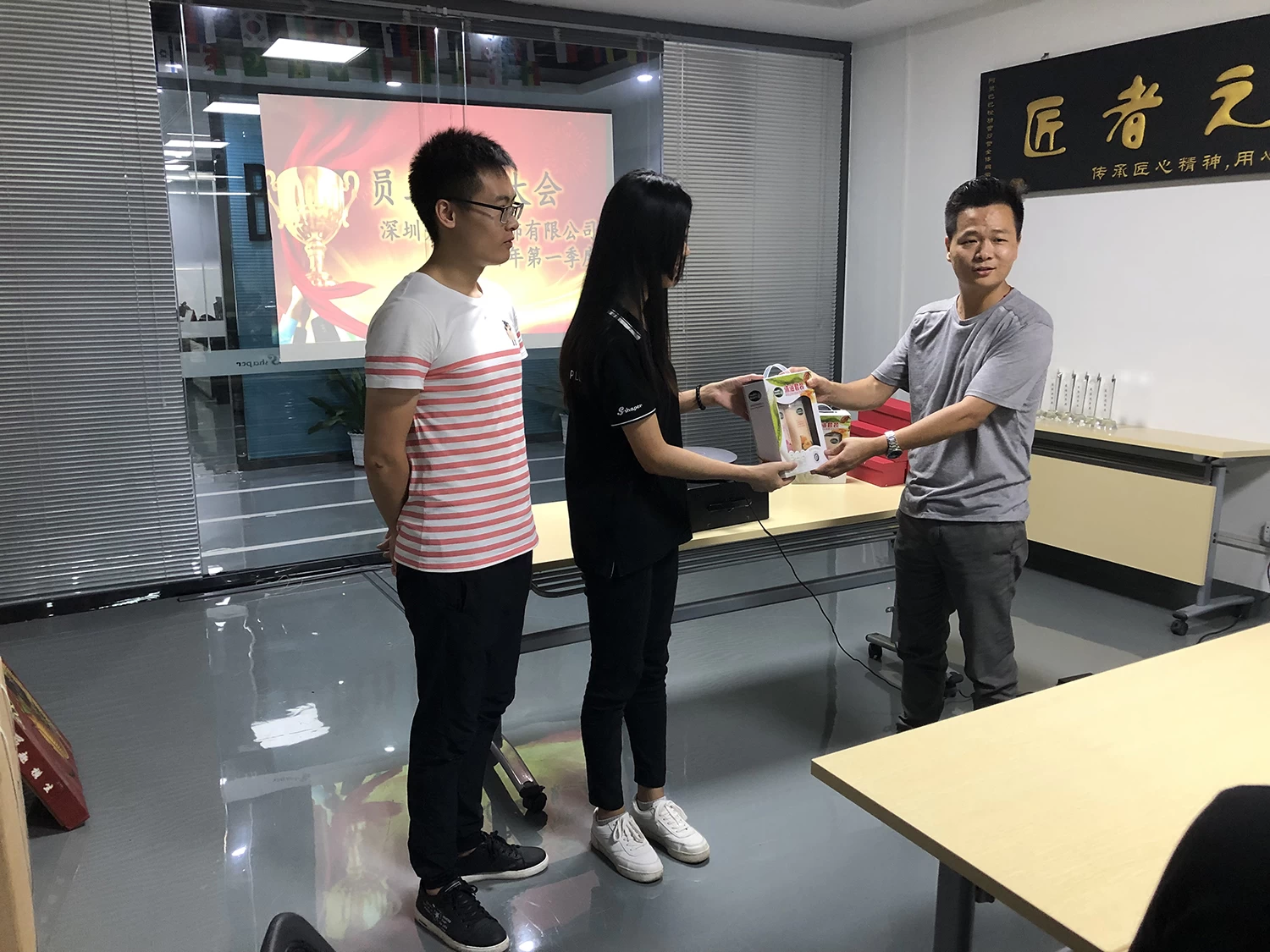 It is said that the highest level of the praise list is Five Gold Crown,it deserve two hundred and fifty thousand and honor cup,we still need to work hard!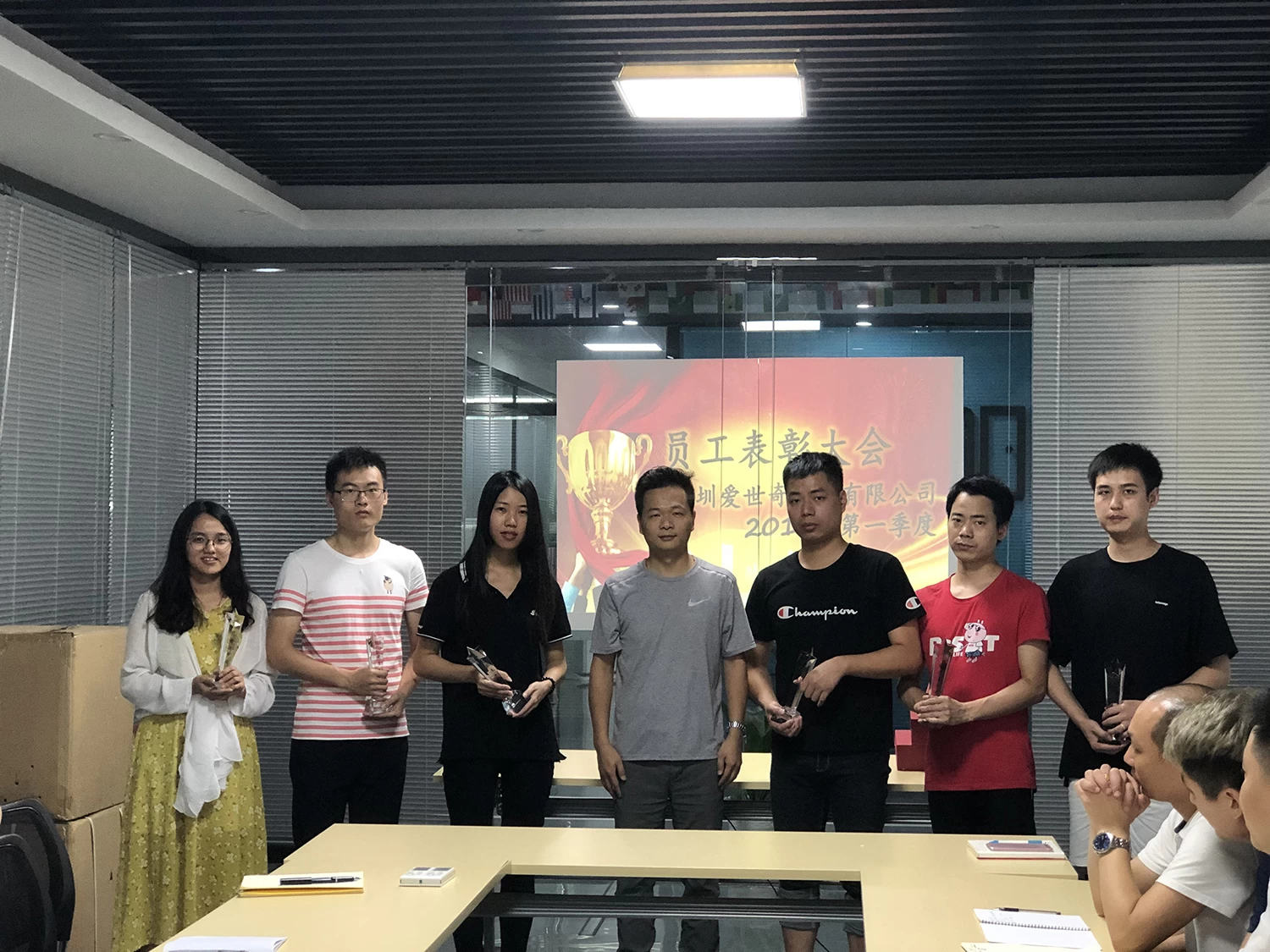 Let's welcome Louis award honor cup to most improved player in the  preceding quarter!(Also the employee get salary raised.)
Employee commendation meeting came to a satisfactory close.
5th June,2019 Gifts for Dragon Boat Festival
Administrative assistant:Had anybody know the Dragon Boat Festival is commemorate of who?
Colleagues:Of course QuYuan.
Administrative assistant:So here are our gifts for Dragon Boat Festival!
Colleagues:(Happy face.)
So let's look at the group photo.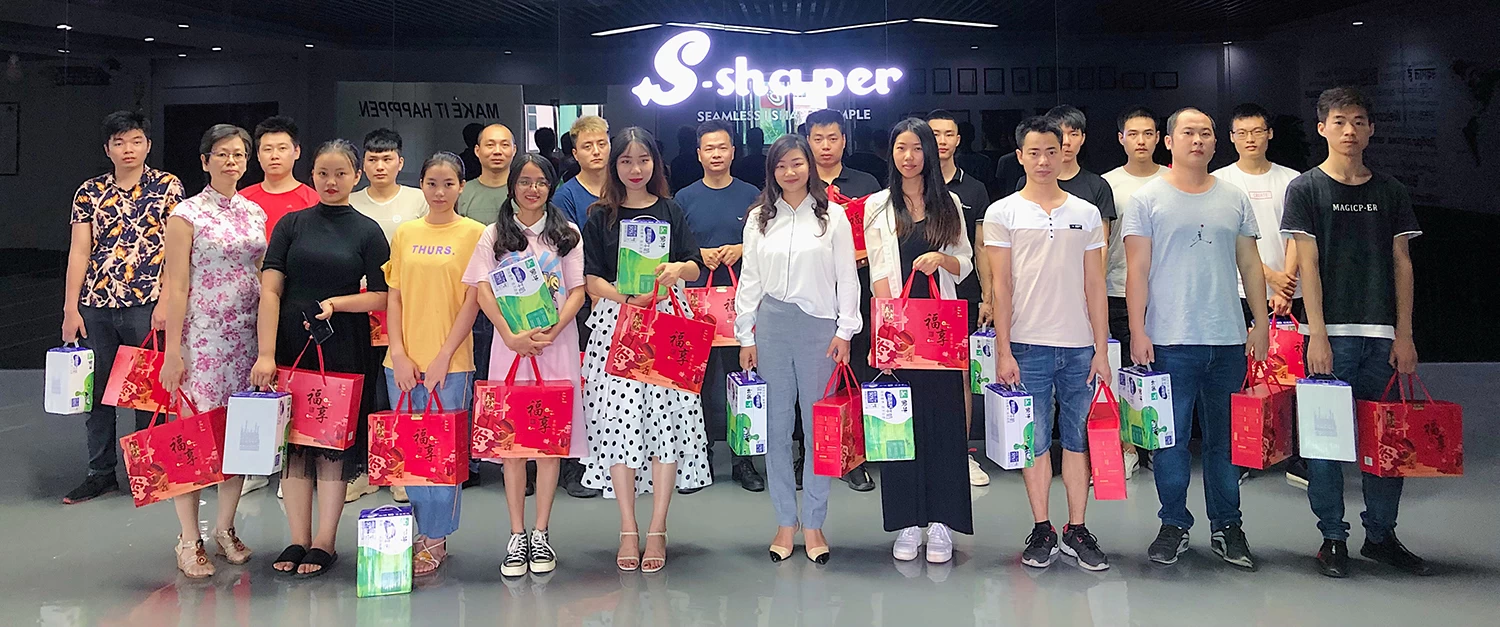 22th June,2019 Playing Badminton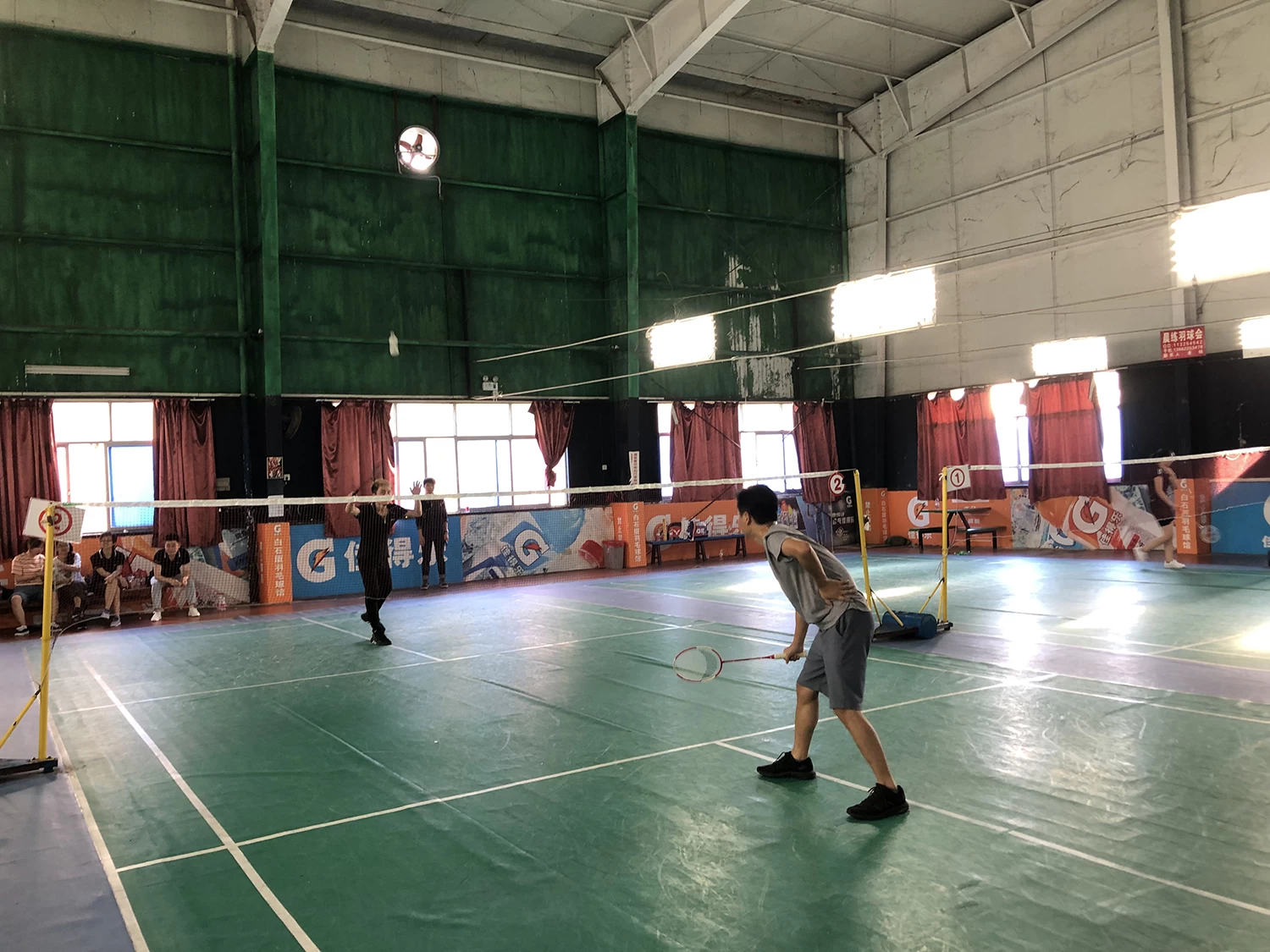 Lazy at spring,sad at summer. You say you don't want to play at hot summer? S-SHAPER help you do sports! It is time to show your real ability in badminton court.
A group of master,you can see the "professional" from the posture.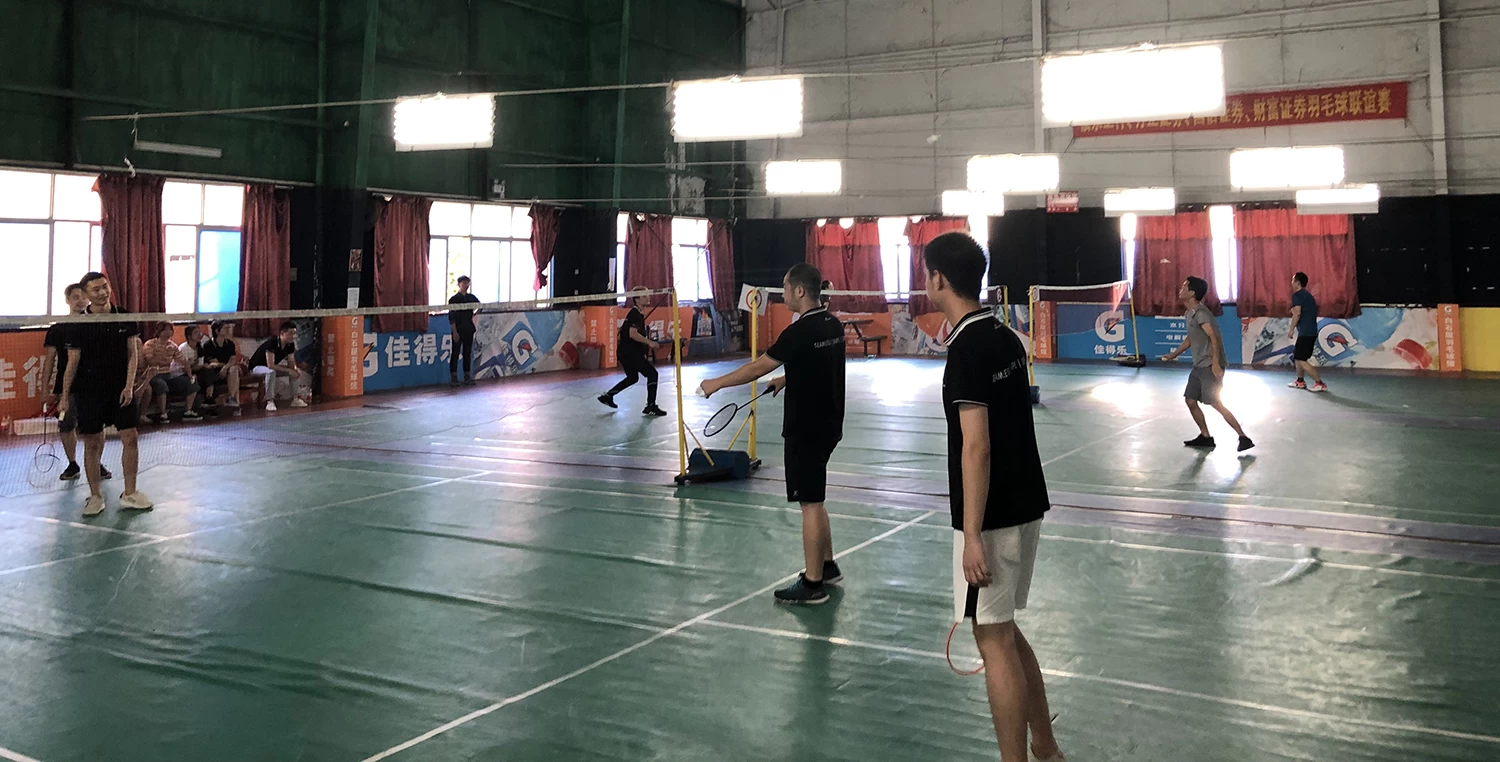 After 4 hours.
Everyone participated in the sports and felt tired,so we finished the activity.
19th July,2019 Afternoon Tea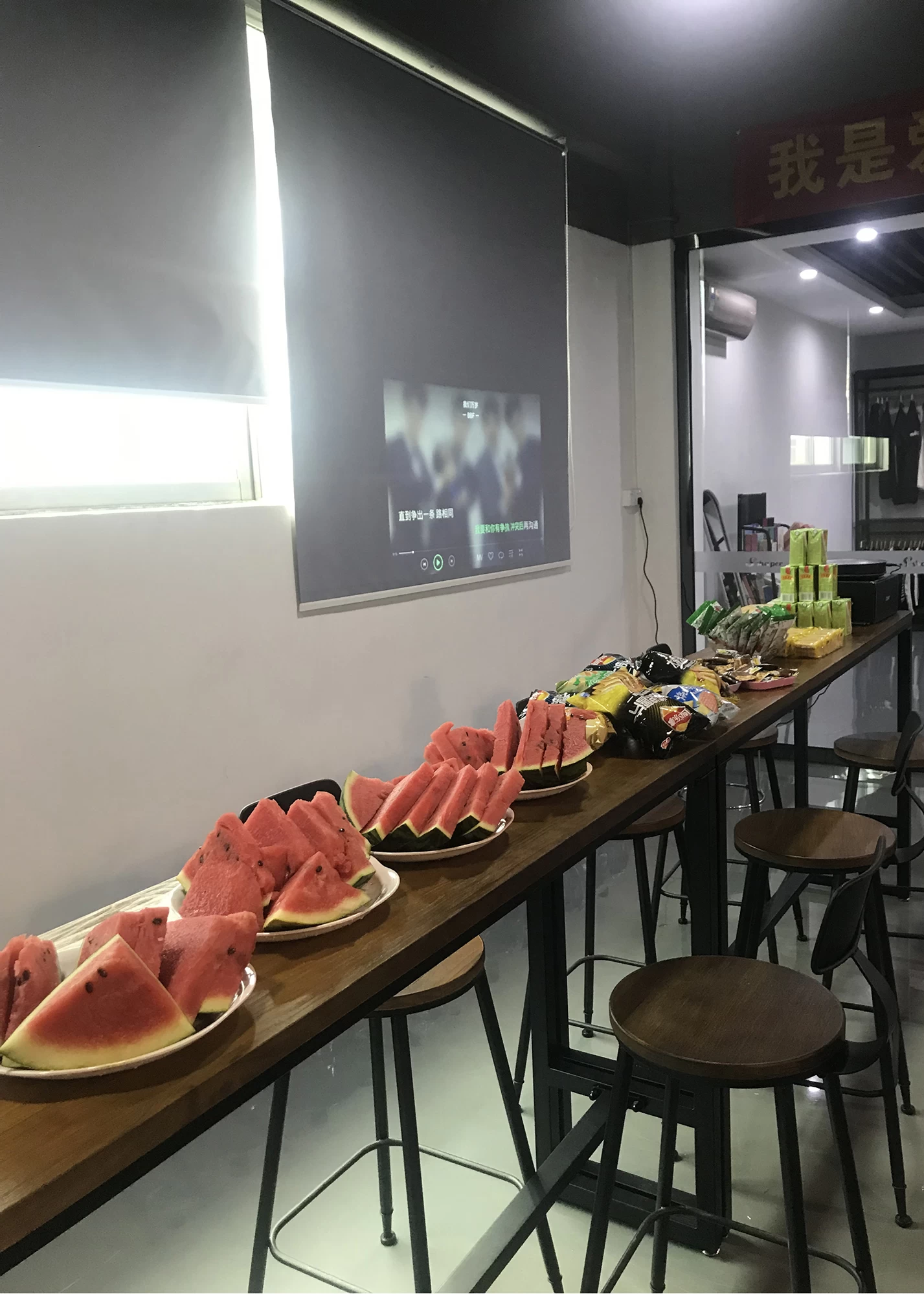 The three periods of the hot season,humid and sticky,the air conditional can't disperse the hot? Let's have afternoon tea!
How about Karaoke? Let's sing the .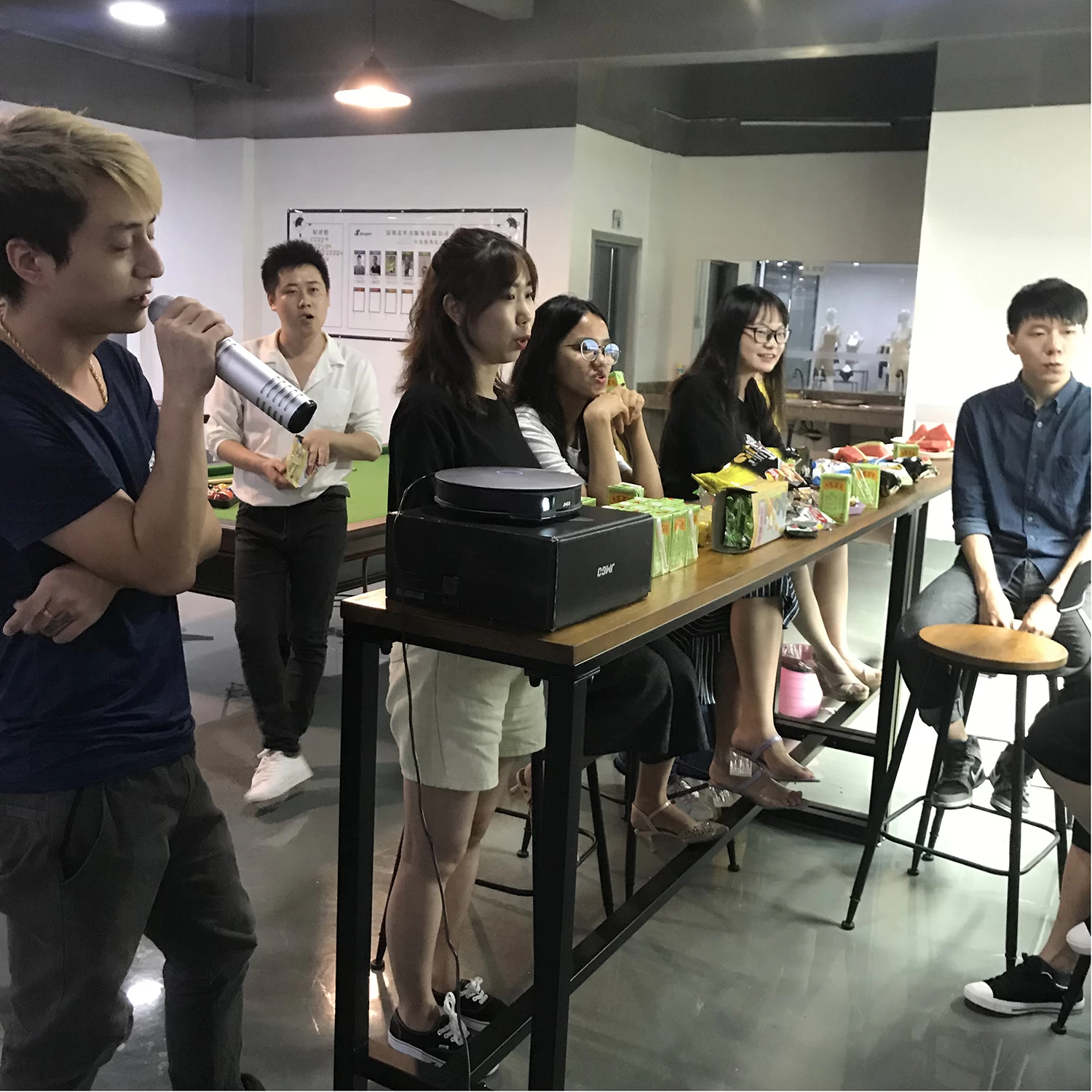 So the company chorus make the happy ending.