When to wear hip-lifting panties and when to take effect
2021-07-13 16:46:11
The buttocks are actually a very important part for women. It is also a display of femininity. It is a dream of many people to have a hip buttocks. So besides relying on exercise, is it useful to wear hip-lifting underwear?
When to wear hip-lifting panties
There is no specific requirement for the wearing time of hip-lifting underwear, but one thing to note is that it is best not to use hip-lifting underwear during menstruation.
High Waist Butt Lifter Shorts Manufacturer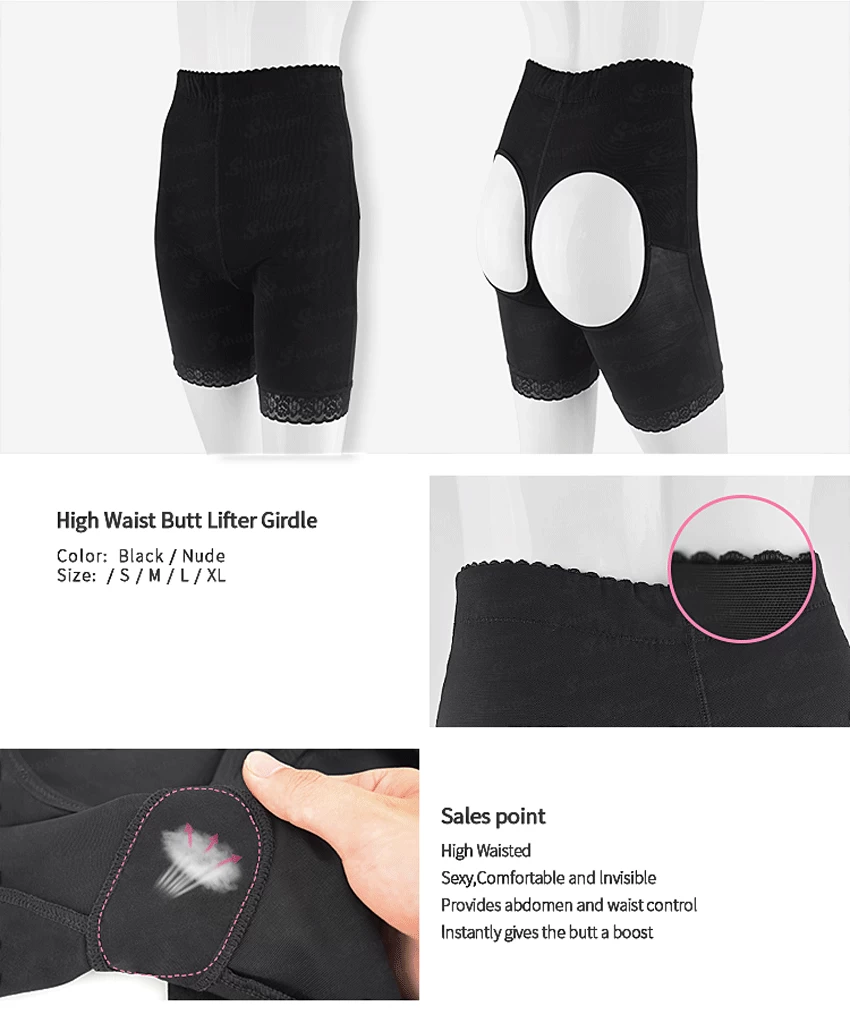 The hip-lifting panties are designed with excellent lifting power to perfectly modify your waist and buttocks. Its upper body waist part uses double jacquard weaving, which can always cover the top of the navel, using the most comfortable and natural elasticity to help you tighten the abdomen and modify the waist line. Through three-dimensional knitting, the round and graceful shape of the buttocks can be maintained.
Tight-fitting trousers will hinder blood circulation, and pad sanitary napkins will hinder the flow of air, causing the skin around the genitals to be damp and airtight, and blood circulation is not smooth! Staying in this environment for a long time will increase the infection of gynecological diseases The odds! So it is recommended that you do not wear hip-lifting underwear during your menstrual period.
High Waist Lace Briefs Supplier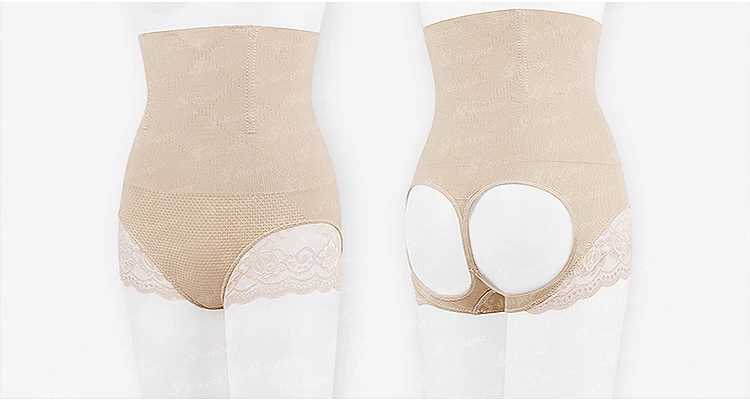 How long does the hip-lifting underwear work?

This is different from person to person.
Nowadays, quite a few women don't know how to wear underwear. They don't choose their underwear according to their hips, but only follow the trend and fashion. According to relevant surveys, the ideal hip circumference in the eyes of young oriental women is 84~88 cm, while the hip circumference of Chinese women is mostly flat and drooping. This is related to race. Caucasian and black women have thicker buttocks. After plump, Chinese women want to make their buttocks plump and curl, they must strengthen their physical exercises and choose suitable underwear.