[Rising Posture] Why Do I Have To Wear Shapewear After Liposuction?
2021-07-01 16:19:41
Many beauty seekers who want to undergo liposuction are very concerned about the problem of slimming clothes, especially facial liposuction, because the elastic bandage required for facial liposuction is more obvious, not very comfortable and unsightly. Most people don't want others to know that they have had liposuction, so they are more resistant to shapewear and always ask if they need shapewear.
Here I want to tell everyone that after liposuction surgery, you should wear an elastic bandage, press and fix it in the first week after the operation, and continue to apply the elastic bandage for 2-3 months after that. Wear it 24 hours a day in the first month, and only wear it at night in the first 2-3 months.
At this time, some people will ask, why do you need to wear slimming clothes for liposuction? Can't I be lazy? In fact, the effect of slimming clothes is more than you think.
1. Pressure
Generally speaking, wearing shapewear after liposuction can reduce postoperative bleeding and tissue edema. And the shapewear can prevent the local accumulation of exudate, leading to the appearance of hematoma or seroma, and promote postoperative recovery.
It should be noted that the pressure of the selected elastic body shaper should be moderate. If the elasticity is too small, it will not be able to play a fixed role. If the pressure is too large, it will cause a series of complications such as phlebitis or venous thrombosis. Therefore, it is generally recommended to choose the shapewear recommended by the hospital.
Women Shapers Manufacturer China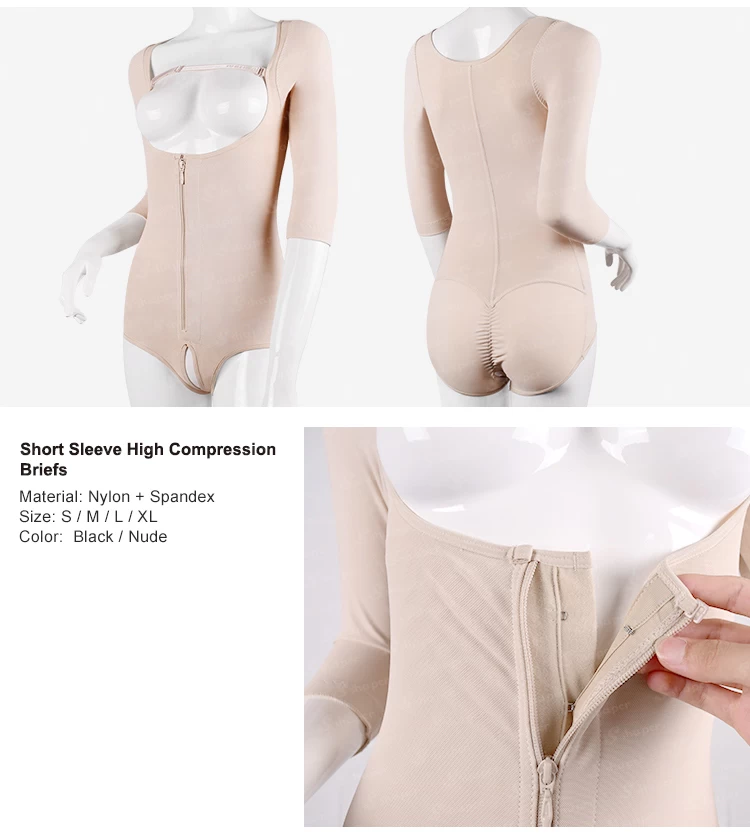 2. Fixed
After liposuction, the amount of hand fat is reduced, but the space in the skin remains the same as before. The skin is separated from the muscle layer, and the space where the fat was originally located will become empty.
The elastic body shaper can resist gravity, fix the fat layer of the skin in the correct position, and help the fat layer to adhere to the deep fat to prevent the skin flap from loosening and sagging.
Women Corsets On Sale Wholesales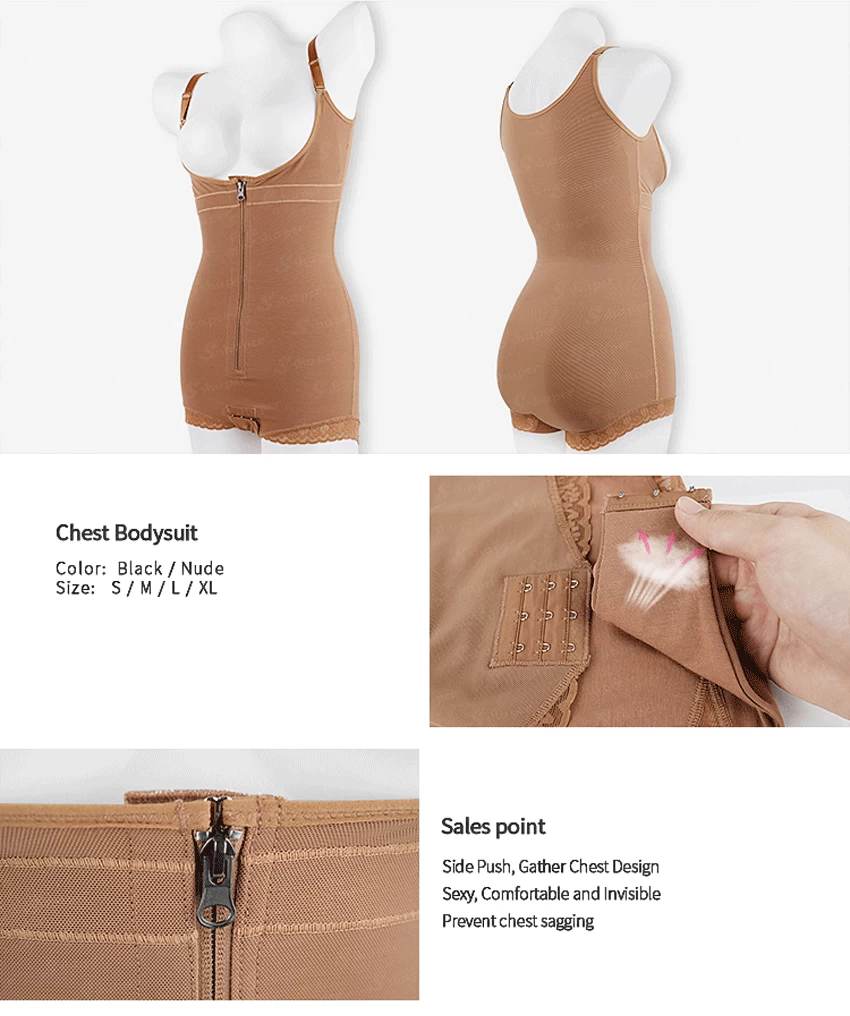 3. Shaping
The ultimate goal of plastic surgery is to have a good body shape, so the biggest function of body shaping clothes is to shape. Slimming clothes will give the skin a continuous pressure, and the continuous pressure has a shaping effect on the fat tissue and helps the skin quickly restore smoothness after liposuction.
You must be psychologically prepared for liposuction to slim your body and face. Postoperative compression bandages and body-sculpting clothes are required, and bruises, swelling, etc. may occur. It is also necessary to take care of the surgical site carefully, take a good rest, avoid smoking and drinking, in order to recover quickly and achieve good results.


     Shapers Supplier China