Features and Benefits of Caffeine Bodysuit
2022-03-24 15:20:25
Bodysuits are very popular as a more special kind of clothing. The biggest feature of tights jumpsuits is that they can embellish women's figures well, and they can also give people a youthful feeling.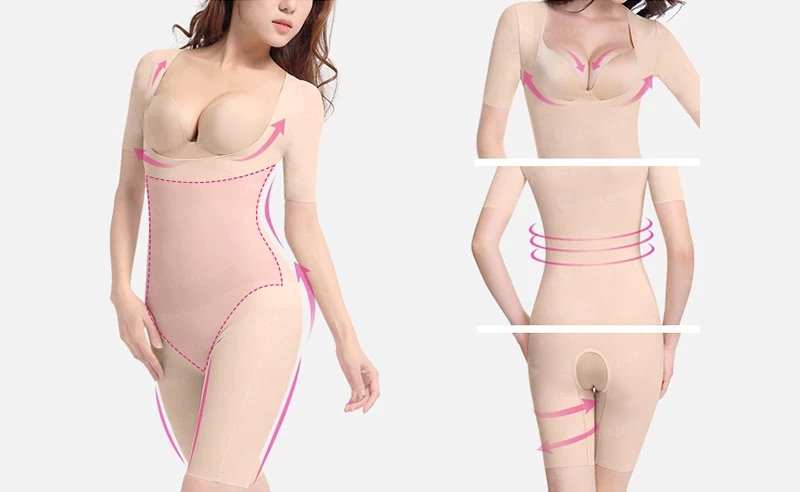 Caffeine garments are an exciting new invention in shapewear, China Caffeine Infused Shapewear Manufacturer S-SHAPER this open-cup caffeine bodysuit provides total sculpting with control and sculpting from midriff to calf, latex fabric enhances thermal activity and increases waist , perspiration of the buttocks, abdomen and thighs. Whether you're working out at the gym or walking to work, this bodysuit will fully help you burn fat for weight loss and help maximize your workouts.

Features:
1. The tights are infused with caffeine to help with fat burning, and the ingredients remain active after dozens of washes.
2. Open cup design to wear your own bra.
3. Shape from abdomen to calf, comfortable control and pressure, adjustable shoulder straps.
4. The bottom is specially designed, no fear of any place.

What are the benefits of wearing shapewear?
1. Wearing tights can help you burn fat and exercise every moment.
2. Make the cellulite skin soft and smooth, promote the blood circulation of the skin tissue, and eliminate the dullness and puffiness of the skin.
3. The edges will not be curled, preventing them from being cut arbitrarily. Anti-friction / anti-chlorine water / anti-radiation / quick-drying.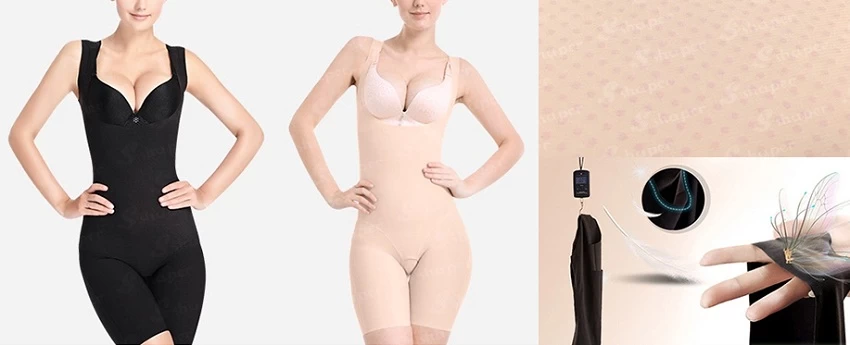 China sexy lingerie bodysuit on sale

In the design of bodysuits, many designers will infiltrate relatively novel ideas. We S-SHAPER specializes in customizing and producing functional bodysuits, which can realize your various ideas. Welcome to contact us for OEM/ODM!