Did you choose the right shorts for yoga?
2022-03-14 21:15:43
Different sports should choose more suitable shorts, because the right shorts will make you healthy, sexy and comfortable, while the unsuitable shorts will deform your hips. Let's take a look at the options on yoga shorts, shall we?

For yoga or Pilates with relatively large movements and slow speeds, perspiration and ventilation are no longer the focus. Whether the underwear is loose or not and how elastic it is become especially important. Otherwise, it is not so easy to make difficult shapes.

S-SHAPER This high-waist leggingswith outstanding body-shaping functionality is made of high-performance,highly-elastic , durable Nylon Spandex combined fabrics, which can comfortably provides a professional level ofcompression to your body. Durable to wear, Easy to wash and maintain.

With an innovative design featuring3 rows of hooks in the abdomen area, providing high-level control to your tummy, these high -waist leggings is designed with extra compression for lower abs and creates an instant slimming effect! Whether for everyday wear, yoga, fitness, jogging, for a long walk in the park, around the house or running errands, enables you with freedom of movement.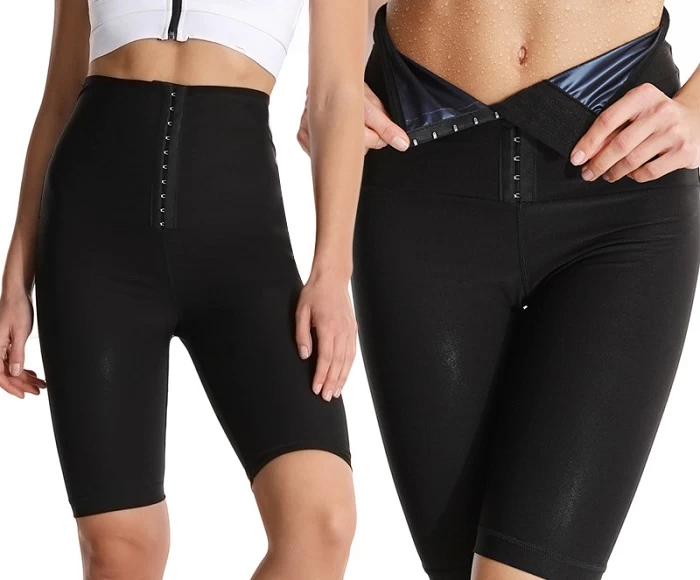 Yoga shorts sports shorts supplier

Being easy to mix and match with t-shirts,hoodies, tops and creating a perfect casual outfit! Stretchy fabric provides maximum comfort and protection during every pose and movement. soft,smooth, low-friction and long-lasting comfortable performance. The targeted venting zones are conceived to provide you an enhanced breath-ability & comfort, while the sweat- wicking material assures you dry and light.

Do not wear ordinary briefs when exercising

Reason: Wearing ordinary briefs when exercising is a mistake that many people are prone to make! The reason why it is wrong is that when you wear thin and unsupportive triangle-style underwear during exercise, your buttocks will be aligned with the center of the earth because of the loose elastic fiber tissue and insufficient support.