Why do I need to wear shapewear after liposuction?
2022-05-12 14:29:31

The rhythm of daily life is relatively fast, there is no time to exercise, but the body is relatively fat, many people will achieve the effect of losing weight through liposuction. Through liposuction, the accumulated fat in the body can be melted, and then extracted from the body through a specific instrument to achieve a short-term slimming effect.

Why do I need to wear shapewear after liposuction?

1. Shape
The continuous pressure of the shapewear has a shaping effect on the adipose tissue, thereby helping the skin to quickly recover flat and firm after liposuction.

2. Fixed
The shapewear fixes the fat layer of the skin in the correct position, thereby helping the fat layer to adhere to the deep fat, and avoiding the loosening and sagging of the skin flap after liposuction.

3. oppression
Wearing shapewear can help reduce bleeding, prevent bruising and swelling, and speed up recovery time after surgery. Preventing skin laxity can shape adipose tissue, and it can also prevent local skin from appearing uneven.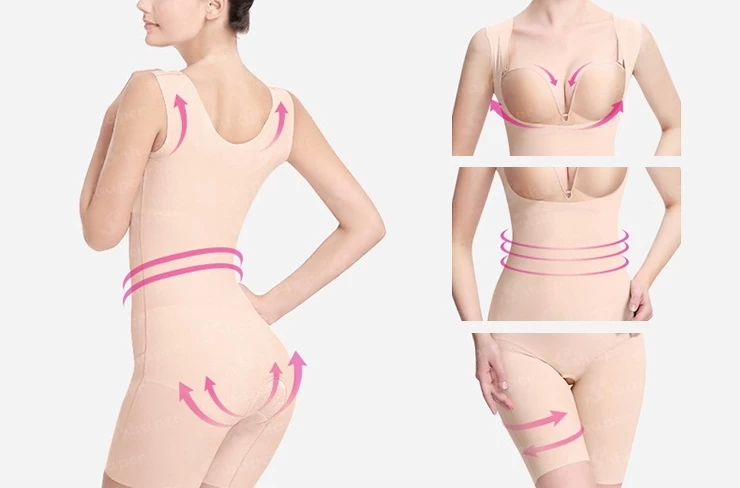 S-SHAPER China Shapewear Set Manufacturer tailored according to the curve of the human body Shapewear, the fabric is elastic and close to the human skin. It is a good functional clothing. It can adjust the distribution of fat in the human body, shape the perfect curve, and can also be used for breast enhancement, waist reduction, beautiful legs, etc., which has a great shaping effect after liposuction.